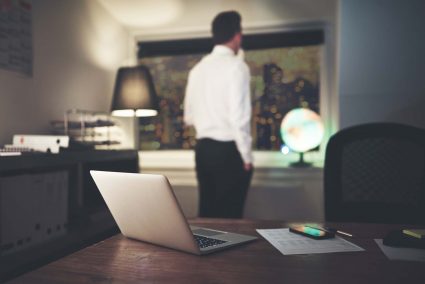 Advantages and Disadvantages of Consolidating Business Debt
Business debt consolidation is an effective way of simplifying your multiple debts
As a homeowner and business owner and making them easier to manage while reducing interest rates. A debt consolidation loan for businesses comes with many advantages and a few disadvantages that you need to be aware of before you apply for a loan.
Advantages
Save money
A refinancing loan with a larger principal and a longer term will allow your business to borrow a larger amount overall while maintaining a similar monthly payment to your current one. If you qualify for a lower-interest refinancing loan than your original loan, you'll accrue less interest and save more money over time. If you pay off a collection of different loans or an old loan with a new, low-interest loan, a larger principle, a longer period of repayment or a combination of the three, your business will have more cash available monthly.
Maintain business operations
Successful debt consolidation can allow your business to improve cash flow and maintain day-to-day business operations while remaining profitable. You will free up a greater amount of working capital rather than spending money on loan repayments and paying high interest rates. Consolidating your business debt with a loan from one provider rather than multiple providers will streamline and simplify the repayment process and give you more time to run your business day-to-day.
Disadvantages
Interest rates could be higher over time
Consolidating your business debt involves making payments based on what is owed initially, i.e. paying your principal debt plus interest. So despite the reduced interest rate on a business debt consolidation loan, your business may end up paying interest on top of the initial interest rate. Most debt consolidation loans for business are paid over a long period of time, so you could end up paying more over the loan's lifetime despite the lower rate of interest.
A temporary rather than permanent solution
Although a debt consolidation loan will reduce your interest rates and loan payments month-by-month, you still need to address the underlying financial issues that your business faces, so you may need to change your business strategy as a long-term solution.
If you're a homeowner and business owner, get in touch with the experts at Debt Consolidation Loans today for more information about how a debt consolidation loan can benefit you.
If you think a Debt Consolidation Loan is right for you, get in touch or call on 0333 577 5626 to improve your financial situation with one easy monthly repayment.
Our team is on hand to help with number of questions you may have.
If you are struggling with debt, please visit Money Advice Service for help and advice.
We are a broker, not a lender.