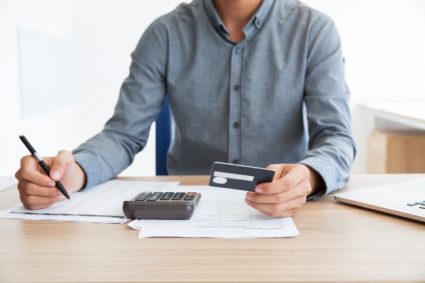 Bank rejected me for a debt consolidation loan
Bank rejected me for a debt consolidation loan, if you've recently had a debt consolidation loan application rejected from a bank, you may feel hopeless and wonder if you'll ever get out of debt.
The important thing to remember, however, is that there are other options and you should never give up hope. Below we explain why your application may have been rejected, and what to do next.
Reasons why your debt consolidation loan from a bank may have been rejected
• Your income may be too low
Your current income may be too low for a mainstream bank to accept. Banks also need solid proof you are expecting to increase your income, so if you are unable to guarantee any additional sources of income, your application may be rejected.
• Poor credit score
If your credit score is poor, a bank may see you as too much of a risk to approve a debt consolidation loan. Your credit score may be low if you have failed to make loan repayments in the past or share a bank account with a partner who has a low credit score.
• You have too much debt
If you have too much debt and have an existing loan to repay, e.g. a personal loan, a bank may reject your consolidation loan application as they believe you owe too much money.
Steps to take if your loan has been rejected
1. Ask why your application has been rejected
If your application has been rejected, do not respond angrily to the bank and calmly ask them for clarification why your application was not approved. Understanding your reason for rejection will provide some clarity about the situation and help you to learn what you must improve on.
2. Make a budget and stick to it
While you create a new application, it is important you try to live within your means and try to make as many debt repayments as you can. This will ensure that you are in the strongest financial situation possible for when your application gets approved.
3. Contact Debt Consolidation Loans
If your application for a debt consolidation loan has been rejected from a bank, Debt Consolidation Loans may be able to help. If you are a homeowner in need of a debt consolidation loans, contact Debt Consolidation Loans today and see how we can help you.
If you're a homeowner and business owner, get in touch with the experts at Debt Consolidation Loans today for more information about how a debt consolidation loan can benefit you.
If you think a Debt Consolidation Loan is right for you, get in touch or call on 0333 577 5626 to improve your financial situation with one easy monthly repayment.
Our team is on hand to help with number of questions you may have.
If you are struggling with debt, please visit Money Advice Service for help and advice.
We are a broker, not a lender.