Debt consolidation loan benefits
Benefiting from a debt consolidation loan If you have debts with multiple creditors, then it's possible that a debt consolidation loan could help you to get back on track.
These bring all of your debts together, into one monthly repayment, so that you're not using your income to pay off multiple debts every month.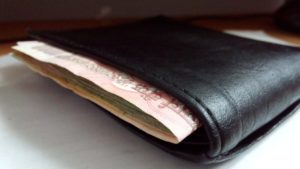 – What should you look at when considering debt consolidation?
If you're considering debt consolidation for paying off several credit cards, or for helping with debts like store cards and loans, then you'll need to think about the benefits and drawbacks.
Add up how much you're currently making overall in monthly debt repayments. Can you find a debt consolidation loan that's smaller than this total figure? If you can, then it may make sense to clear all of your existing debts and just make one loan repayment each month.
Before taking on a debt consolidation loan, you'll need to trust your own willpower. A debt consolidation loan works because it clears your existing debts and gives you just one to focus on. If you might be tempted to clear your credit cards but leave them open for future spending, you will risk adding to your debt rather than making it easier to manage. Once you've cleared debts with your debt consolidation loan, it's time to close those accounts!
– How can debt consolidation help?
With debt consolidation, you can turn several debts into one single payment. You'll reduce the number of creditors that you're dealing with, and the number of payments that leave your account every month. You'll be in more debt initially but could also benefit from the credit rating boost that comes with paying off all your loans and credit cards.
With one monthly repayment, it's easier to budget for the future. You don't need to keep track of several debts, different interest rates and different payment deadlines. Instead of having debts that finish at all different times, you'll have one clear date to celebrate being debt-free.
– How do you get a debt consolidation loan?
We specialise in debt consolidation loans for UK homeowners. If you need to consolidate debts into one easy payment, then you can use debt consolidation to get you back on track.
Our team is on hand to help with number of questions you may have.
If you are struggling with debt, please visit Money Advice Service for help and advice.
We are a broker, not a lender.