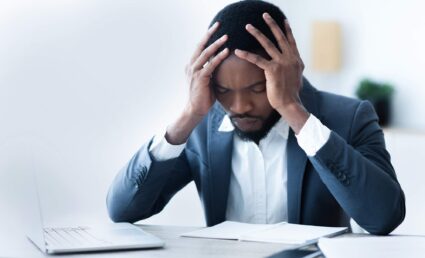 Can You Consolidate Business Debt?
Running a business – particularly in the current climate – isn't always easy. For small-medium enterprises, cash flow can be a huge issue, particularly in the business-to-business sector or if your work is heavily seasonal.
Sometimes, unexpected expenses occur – you might need to replace equipment or may suddenly find that a supplier increases their costs, to name two examples. If you don't have the upfront cash for this, you could find yourself in debt.
When a business gets into debt, one of the first ports of call is often a business loan. After a period of financial downturn, some companies find themselves at the mercy of taking out multiple business loans at the same time. This can end up pushing the company into the debt spiral.
The debt spiral is where a business struggles to make repayments on multiple forms of finance to the point where interest keeps accruing. This ultimately generates even more debt. The day-to-day running of a business can be difficult enough without having to worry about managing debts, which is where business debt consolidation loans could help.
How business debt consolidation loans work
A business debt consolidation loan is a form of finance where a company takes out a new loan to pay off existing outstanding debts. When you take out a debt consolidation loan, you're essentially channelling several debts into a single easy-to-manage loan.
When looking for debt consolidation loans, you'll want to find a provider that can offer lower interest rates than the combined interest your business is currently paying on its current outstanding debts.
The advantages of business debt consolidation loans
Manageable payments
If you're busy keeping your business ticking over, the last thing you'll want to do is spend time juggling repayments. With a consolidation loan, you simply need to worry about one monthly payment.
Improved cash flow
Business debt consolidation loans mean you'll be spending less on interest every month. This means you can keep more cash within the business to go towards important purchases.
Improved credit score
If you can better manage your finances via one monthly loan payment, you'll build up a better history of repaying your creditors. This looks good to lenders and suppliers, who will be more likely to provide you with loans and other lines of credit in the future.
Our team is on hand to help with number of questions you may have.
If you are struggling with debt, please visit Money Advice Service for help and advice.
We are a broker, not a lender.