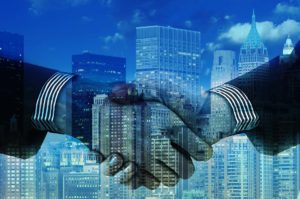 Consolidation loans for Business
Consolidation loans for business, Debt consolidation loans can help with any form of business consolidation finance you may need
By 2021, UK businesses are expected to owe a total sum of between £97 billion and £107 billion in unsustainable debt. This figure comes from a report released by TheCityUK that was recently published in the Sunday Times.
Businesses may struggle to pay back government loans
Around £38 billion of this debt will stem from the government-backed coronavirus loan programme – over 860,000 businesses have now taken advantage of the scheme, but many may not be able to pay back the loans.
This is causing great concern, not only for the businesses themselves but also in terms of the knock-on effect on economic recovery as a whole.
British banks have been warned to speed up preparations for debt recovery plans and to start putting more staff training and procedures in place to deal with debt disputes. But what can you do on a personal level if you owe multiple debts?
Debt consolidation loans for businesses
If you are a business owner or a self-employed professional in debt, consolidating your debts into one repayment plan could be helpful. Consolidating business debt can help to reduce your payments and free up some extra cash flow, in addition to helping you feel more in control of the situation.
Can you take out a debt consolidation loan if you are a business?
The type of loan you can take out will depend on your specific circumstances. <a href="https://www.debtconsolidationloans.co.uk/contact-us/">Contact us</a> today and we can let you know if you meet the criteria to qualify for a business debt consolidation loan.
What is a self-employed debt consolidation loan?
Many self-employed people struggle to qualify for loans of any sort, with banks and loan companies favouring traditionally employed applicants. However, there are still debt management options available to those who are registered as self-employed. Borrowing on a credit card may be a short-term fix, but in order to take control of your finances, it makes sense to consolidate your debts into one place.
At Debt Consolidation Loans, we accept self-employed applicants as long as applicants meet other predefined criteria. Contact us today and we can advise you of the best path to take.
Our team is on hand to help with number of questions you may have.
If you are struggling with debt, please visit Money Advice Service for help and advice.
We are a broker, not a lender.