Self-employed Consolidation Loans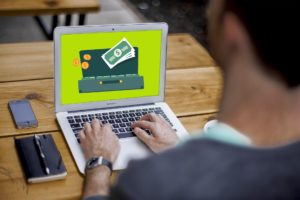 Although being self-employed has several major advantages (anything from being able to work at home in your pyjamas through to setting your own hours and only working on projects that you enjoy), financial stability isn't always one of them. Particularly when individuals first set up as a self-employed enterprise, they may find that income is patchy whilst they build up a customer base. Throw in the fact that outgoings are often highest during the start-up phase, and it's clear why there's frequently a need for additional finance.
Traditional loans are often unavailable to the self-employed
Although borrowing can be a necessity in order to keep your business alive, it can be hard to obtain, particularly in the first couple of years that you are self-employed. Many high street banks aren't prepared to lend to customers unless they can produce at least two years' worth of audited accounts. In other circumstances, there may be a concern that low profits in the initial stages of self-employment may mean that there will be a difficulty in servicing the loan at a later date. This puts off prospective lenders.
Self employed debt consolidation loans
One way of resolving the frustrating situation of needing a loan, knowing that you can service the repayments but simply can't demonstrate this to the satisfaction of many lenders, is to opt for a debt consolidation loan. Because it's borrowed against your property, lenders are prepared to overlook potential negatives such as low initial profits or a lack of financial track record. Provided you're confident that you can meet the repayments, debt consolidation could be the way forward.
One easy payment helps your cashflow
Rather than needing to maintain a significant balance in order to service several loans that all come out at different times, a consolidation loan requires just one payment each month. This means you have plenty of time to make sure that the money is ready for the payment date.
A consolidation loan can work well for many self-employed workers. Why not get in touch to find out whether this type of financial product is going to be right for your needs?
Our team is on hand to help with number of questions you may have.
If you are struggling with debt, please visit Money Advice Service for help and advice.
We are a broker, not a lender.