Debt consolidation loan saves you money?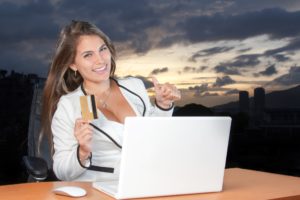 From debt consolidation for paying off several credit cards through to a consolidation loan that ensures you need only budget for a single debit payment, there are all sorts of reasons why individuals turn to consolidated borrowing as a solution to their financial woes. One of the major advantages of a suitable debt consolidation loan is that it can actually save you money! Take a look at three ways that a debt consolidation loan could mean that you end up paying less in the medium-term.
Get rid of your high-interest borrowing
Credit cards, in particular, are well-known for the high rate of interest (APR) which they attract. Particularly if individuals aren't paying their credit card back in full each month, it's all too easy for the interest to become unmanageable. Whilst it's important to check the duration and APR of the loan aren't such that you're going to end up worse off, in many cases a loan is cheaper to service than continuing to make minimum payments to several credit cards.
Avoid late fees and non-payment penalties
If you're struggling with making monthly payments on your debt, you're probably already familiar with the problems which late fees and penalty payments can bring. These simply make the situation worse, as individuals are in an even worse financial position and still owe their payment! With a consolidation loan, provided you stick to the repayment schedule, there will be no penalty payments or late charges.
Begin to rebuild your credit record
Default on a credit card or bill and the information will soon be transferred to your credit record. This warns other lenders that you're not keeping up with your current financial obligations. In turn, this means that it may be difficult to get credit in the future, because you are perceived as a risk. This could force you to use sub-prime lenders, whose interest rates are significantly higher than the market average. A consolidation loan enables you to pay off your creditors. Provided you keep up the repayments, it's possible to rebuild your credit history, enabling you to take advantage of more favourable borrowing in the future.
Get in touch to find out more about the benefits which a debt consolidation loan could provide.
Our team is on hand to help with number of questions you may have.
If you are struggling with debt, please visit Money Advice Service for help and advice.
We are a broker, not a lender.