Debt and Mental Health
Having any form of Debt can cause serious issues on your mental health, we talk over those issues.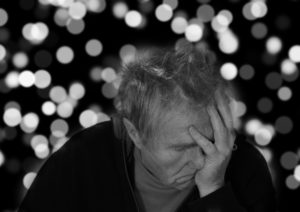 Alongside a death in the family or a huge life event like marriage or having a baby, debt is one of the most significant factors to have an impact on our mental health. We've all had money worries, but for those of us struggling to manage each day, those worries can quickly turn into stress and other unfavourable conditions if left unchecked. Simply taking a different perspective on your situation, and finding a new solution to your problem, can be the ideal way to see the light at the end of the tunnel.
That's exactly what debt consolidation loans offer, providing a way to resolve and lessen the impact of debt on your daily life. Reducing stress can be all that's needed to get you feeling more positive, and with the benefits of a debt consolidation loan, it might be the ideal solution for you. Here's just a few of the ways that consolidation can help your mental health:
Take the pressure off
The pressure surrounding money can have a severe impact on our mental health. So, as you'd expect, turning that pressure down a notch can make all the difference. Reducing the weight on your shoulders is precisely what consolidation offers, whether it's debt consolidation for paying off several credit cards or anything else money-related. By easing that pressure, it's possible to reduce stress and improve your daily life overall.
Improve your health and lifestyle
For those struggling the most with debt, certain other parts of your life tend to fall to the wayside. Whether it's exercising, eating correctly or simply looking after yourself properly after a long day at work, debt has a funny way of pushing all that on the back burner. With a consolidation loan in place, there's no need to stress about payments or worry about multiple interest rates. You can get back to your regular daily routine and feel far better for it.
The end is in sight
Long-term debt with no end in sight is another way that money can be problematic for our mental health. But a debt consolidation loan resolves that uncertainty with a clear schedule of payment, ensuring you have an end in sight to your borrowing. Nothing feels quite as good as knowing your money worries will be over in a few months or years – now that's a date you can stick in your diary.
If your debt has had an impact on your mental health, speaking to a medical professional should be your first option. Our debt consolidation loans UK are the ideal way to reduce that added pressure and see the light at the end of the tunnel. Contact us to find out more about how we can get you on track to a better life.
Our team is on hand to help with number of questions you may have.
If you are struggling with debt, please visit Money Advice Service for help and advice.
We are a broker, not a lender.