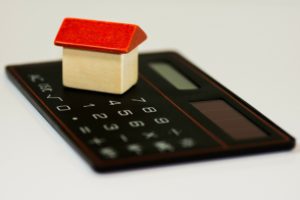 There are different places you can receive debt consolidation counselling. It's an option when you find yourself in debt.
What advice and how much is charged for the counselling depends on where you seek the advice.
It's worth looking at fee assistance before considering an organisation which charges a fee, especially if each month is very tight with funds.
The places to seek free debt consolidation counselling –
Consumer Credit Counseling Service (CCCS)- Registered charity which offers management advice including consolidation. You can get help over the phone or online, but it's all anonymous. There's also a tool called Debt Remedy which helps to offer options to debt problems, which includes whether a debt consolidation loan is suitable. You can also discuss ways to financially plan, via a money management tool, which also helps to avoid debt in the future. They can also offer free bankruptcy avoidance and support advice and discuss and explain what Individual voluntary arrangements (IVAs) are.
There is a National Debtline, which offers confidential debt management, debt consolidation advice, which is totally independent.  You can either email them or call. They have an online money advice tool called 'My Money Steps' which provides a personalised way to handle debt via an action plan. Depending on which country you are in is which website to head for i.e. England, Wales, Northern Ireland or Scotland. This is purely because there are different laws for different countries. They also have a lot of relevant articles and info on all their websites regarding debt consolidation counselling.
For UK residents, it's worth looking at Directgov, which is the official government website. There's an area dedicated to talking about money matters, which includes debt management, arrears, debt repayment options, including debt consolidation loans, debt advice for young people is also available, as well as bankruptcy.
If you've called all the free resources for debt consolidation advice, then paying for advice is possibly the only other route to head towards.
Another resource you could try is to ask friends or family to help you with a temporary loan, even if it's just to help pay for the consolidation loan company's advice and to get you to that one monthly payment to make your debt manageable.
Paid debt consolidation credit counseling sources:
Debt consolidation companies – you can apply for a debt management plan via a debt consolidation company. They then may be able to help people to locate and apply for consolidation loans. Their debt specialists negotiate with creditors on your behalf to try to reduce your payments. They allocate one single monthly payment amongst all your creditors in the agreed amounts.
Mediation. If you owe under £5k, then for £50+vat an hour, you can see if you can come to an agreement with your creditors about your debts, the representative from the mediation service helps both sides to come to an agreed way forward.
There are a few solicitors who offer their services for free, others for a fee, who maybe able to help you sort out a debt management plan. There are also some legal advice agencies who offer free advice, again others may charge – worth asking upfront before you start discussing your debt in great detail.
There are some financial planners who are experts in assisting with management of debt and also filing bankruptcy.
You can also find some loan consolidation officers, who are like financial planners and have the ability to help with your financial issues.
Our team is on hand to help with number of questions you may have.
If you are struggling with debt, please visit Money Advice Service for help and advice.
We are a broker, not a lender.