Debt Consolidation Loan Benefits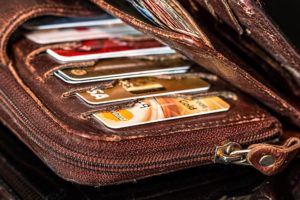 There are five benefits for doing so –
Removes late fees and added interest charges
It's one single monthly payment
Helps to improve your credit record
Can eliminate any more collection notices
Can give you a lower interest rate
If your monthly budget is totally stretched and your debt is an issue, then a debt consolidation loan may be worth considering.
All of your debts can be repaid by the loan straight away, using this debt consolidation loan option. All debts will be incorporated into one single regular monthly payment, which is all in one consolidated loan. This will be negotiated and discussed to make it within a realistic amount each month across a period of time that is practical.
It can take quite a while to reduce this loan to zero, but it won't have the negative affect as being last or past any late payment dates on your account balances as all the previous different debts may have had.
Therefore, a debt consolidated loan is one of the best ways to stop accruing lot of different interest charges and late fees on all your different existing credit card, etc monthly debts
Debt consolidation loan benefits explained further
You are not faced with the monthly threat of increasing interest charges or late fees, especially once the debt consolidated loan is in place.  It can give you a great sense of relief if you dread seeing your balance amounts grow each month, due to irrelevant extra charges.
You shouldn't have to worry about this ever again – as long as the debt consolidated loan full amount is repaid, as agreed, every month in full.
Our team is on hand to help with number of questions you may have.
If you are struggling with debt, please visit Money Advice Service for help and advice.
We are a broker, not a lender.