Debt consolidation loans interest rates
Debt consolidation loans interest rates As anyone dealing with debt knows, the interest rates charged are absolutely crucial.
While interest rates on borrowing are still at an unprecedented low point, could that be about to come to an end? Living with debt brings with it a huge amount of worry and financial uncertainty, and that headache is only made worse by political and economic factors that are far outside your own control. However one of the benefits of a debt consolidation loan is the opportunity to guard against the unknown.
New governor, new interest rates?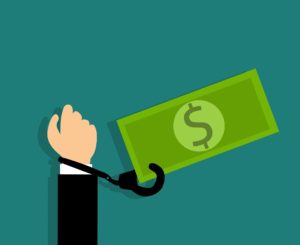 For the past few years, we have had to deal with the unpredictability surrounding Brexit and its effect on interest rates, as well as on the wider economy. While we still don't know the exact nature of the UK's future relationship with our EU partners, we may also now have to deal with even more volatility around interest rates.
At the close of 2019, the Bank of England introduced the financial world to its next governor, with Andrew Bailey replacing current governor Mark Carney, who is due to step down as of March 16th 2020. High-level appointments in the City of London may seem a world away from personal debt problems but, as governor, Bailey will be the chair of the committee which decides the Bank of England's base rate of interest on borrowing. Will he be a 'dove', and keep interest rates at their historic low, or will be a 'hawk', and raise the cost of borrowing?
Fixed or variable rates?
For anyone with significant debts, accruing interest at an unfixed, variable rate, as is the case on many credit cards, this is a worrying question. If interest rates rise to levels similar to those before the financial crash of 2008, then those repayments that currently seem just about affordable may easily spiral out of control, as the interest rate charged tracks upwards alongside the increasing base rate. This is where debt consolidation loans could play a crucial role in taking the worry out of future repayments. The ability to fix the interest rate on your borrowing, thereby taking the unpredictability out of repaying the debt, is one of the key reasons to take out a debt consolidation loan.
Our team is on hand to help with number of questions you may have.
If you are struggling with debt, please visit Money Advice Service for help and advice.
We are a broker, not a lender.