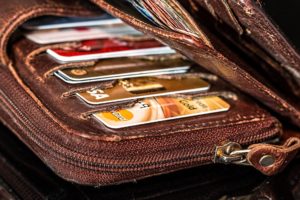 The world of debt can sometimes be considered murky, and when one finds themselves in something of a financial situation
It can be easy to try and avoid the situation by ignoring it, by living somewhat in denial, and by taking on board advice and lessons that may not be accurate.
Given that debt can often be confusing and, at times, frightening, it is important to understand the ins and outs so as to avoid any sticky scenarios. It may not be tempting to confront the issue, but it has to be done.
When it comes to debt consolidation loans, there are a number of myths and misconceptions that tend to do the rounds, so it is vital to acknowledge what is true and what isn't so you can ultimately figure out how consolidating your debt can put you on a far better financial footing.
The myths
1. Consolidating your debt reduces your debt
This is, quite simply, untrue. The role of debt consolidation is not to cut your debt outright, but to amalgamate that which you owe so that is becomes more manageable, and can be paid off in one lump sum, rather than to numerous creditors/companies.
2. You will save on interest with such a loan
While it is possible that, should you have a good credit score, you will be able to pay back your debt at a far lower rate than when looking at all of your existing debts, this is not always the case. You will need to assess your own finances to find out what your interest will be. Speaking to a loans expert is probably a good idea.
3. Debt consolidation is bad for your credit score
Credit scores tend to be poor when one cannot pay back that which the owe in a timely manner. By consolidating your debts, you will be far likelier to be able to pay back, as you will be fully aware of how much you owe and also when it is due (given that there will only be one payment day per month). This is only likely to bolster your score.
4. It is time-consuming
The entire process of consolidating one's debt does not actually take very much time at all. As long as you have the correct documents to hand, are able to upload them accurately, and have already chosen a lender, you may be able to get the entire process started and finalised in just a few days.
Contact us today to find out how our debt consolidation loans UK can help you.
Our team is on hand to help with number of questions you may have.
If you are struggling with debt, please visit Money Advice Service for help and advice.
We are a broker, not a lender.