Debt management
companies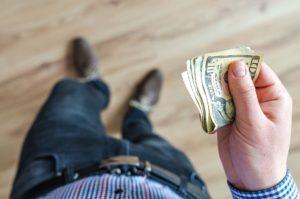 Some debt management companies have been criticised by the FCA (Financial Conduct Authority) for giving poor and sometimes expensive advice to people with money problems, making their situation worse rather than better.
For people having difficulty managing their debts, these firms should provide solutions, ranging from bankruptcy to debt management plans, but far too many are not giving advice appropriate to the customers' needs or to their ability to pay.
Some debt management companies charge a fee for their services, meaning that a standard debt management plan from them could cost around £4,000.
Free advice on debt can be obtained from:
Money Advice Service: www.moneyadviceservice.org.uk
Citizens' Advice Service: www.citizensadvice.org.uk
StepChange: www.stepchange.org
Money Advice Trust: www.moneyadvicetrust.org
National Debtline: www.nationaldebtline.org
Many people do not actually approach debt management companies in the first place but are contacted by them when, for example, they have been declined for a loan. At this point, customers tend to be at their most vulnerable and need good, sound advice to improve their financial situation.
Although most debt management companies set a minimum disposable income which customers must have before the company will deal with them (typically £70-£100 a month), some companies manipulate the figures to allow them to take on debtors with lower incomes. Also, most of the firms offer financial incentives to their staff, meaning that the solutions and services offered may not necessarily be in the customers' best interests.
The FCA's verdict? Many debt management companies are "failing Britain's most vulnerable consumers".
A debt consolidation loan can help in certain circumstances – paying off one loan is simpler than
remembering to make several payments, and the interest rate may be cheaper.
Debt Consolidation Loans are a UK based Debt Consolidation Loans Broker, We can help with any form of Debt Consolidation you may need.