Debt Management Options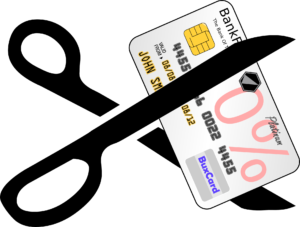 Debt management or debt consolidation loans – the options vary differently so we explain the differences.
which option should you turn to and which may suit your personal circumstances the most? It's a question to always ask when looking for a way out of debt… and it's very easy to choose the wrong one.
Let's breakdown the two, to enable you to be able to do some targeted research to decide which one works best for your specific personal situation.
Debt Consolidation loans can be a good route to take. They tend to become one regular payment, which combines all your debts together. However, people with bad credit aren't always considered for these types of loans.
It can help you to feel a little clearer if your bank statements have all your debts reduced into one payment, but be a little wary. There can be concealed costs or hidden high interest rates which ultimately can end up becoming unmanageable. It's worth just asking the question as to whether there are any less-obvious additional costs or interest rates before entering into a debt consolidation loan.
Consolidation Loans
It's so easy to find a website which offers debt consolidation loans. They are often very easy to apply for and do not tend to take into account somebody's credit history. Just look carefully at the application form and ask those questions about costs and interest rates before agreeing to taking one out.
Be prepared to walk away and look for an alternative option if it has a higher interest rate than your credit cards or if it has a large up-front application fee, which will take all of your savings to apply for. It's advisable to keep researching alternative options.
However, if you do find a loan that has a reasonable lower interest rate and a schedule which works for you, then do consider it, especially if it lowers your monthly payments and allows you to save along the way while you pay off your existing debts within one regular payment.
Sometimes you just need breathing space to make a plan and find a way to earn or save a bit more each month. Also, if you can, you could consider increasing your payments at some point, which will reduce the overall loan amount and pay it off sooner than anticipated. If the company allows you to do this.
As an alternative, there is something called Debt Management Services, which isn't always the favoured alternative because it's considered an industry filled with not-so-appealing individuals and companies who are known to pray on those in desperate need to clear their debts.
However, there are some more genuine companies that are worth considering and could help you to manage your debt successfully.
Just be very wary before entering into an agreement and do your research.
If you engage in using a Debt Management Service, they tend to charge you a fee for their services. Check out exactly how much this fee will be. If the combined amount of the initial fee and the projected possible savings equate to more than what you already owe, then consider re-thinking.
This takes a bit of time to calculate the loan payments as a whole, but it's well worth it in order to understand if somebody is genuinely trying to help you manage your debt or the kind of company thought to be taking advantage of people looking for help.
What stands-out as an indicator for the more dependable companies are that they offer attractive agreements with creditors that offer to freeze interest rates and penalties. They could also look at ways to reduce your high interest rates to something more manageable.
A way to spot one of these more reputable companies is to ask them who they work with and discuss your interest rates to see if there could be any alternatives. Just check that they have an agreement with creditors before you handover your debt payments to their management service.
One other point worth noting about these kinds of companies is that they often offer to work with you to create a more manageable budget and may help you set-out a plan that will help you to aim to get your finances more in control and hope to make sure this doesn't happen again in the future.
If a company seems to address all of this then they could be a good alternative to help you turn around your debt situation.
Our team is on hand to help with number of questions you may have.
If you are struggling with debt, please visit Money Advice Service for help and advice.
We are a broker, not a lender.