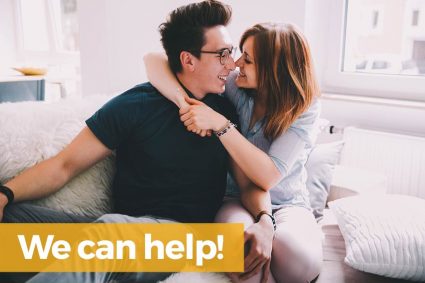 A homeowner loan is a loan that is secured against your property. It gives you a long period of time to pay the loan back – up to 35 years – and you can borrow up to a certain percentage of your property's value. Interest is payable for the term loan and the loan will require a credit check to be passed.
How do homeowner loans work?
To apply for a loan like this, you need to own a home or have equity in a property. Homeowner loans are secured against the property. The equity of a home is the value of the part of the property that you absolutely own, if you have a mortgage. To do this, simply subtract the amount you owe from your home's market value.
Homeowner loans are set at a maximum loan-to-value rate. This is the amount of money a lender will lend, when measured against the value of your property. The lender will set the LTV rate and offer an amount accordingly.
What are non-homeowner consolidation loans?
Non-homeowner loans are personal loans that you can take out when you are a tenant or renting a property. They are unsecured and so you do not need to be a homeowner or need to secure your loan against an asset.
Are homeowner loans a good idea?
Homeowner loans are used frequently to raise funds to address debts or for home improvements. They can work well, but it is critical to remember that the loan is secured against your home or a property in which you have equity and the property is at risk of repossession if you do not keep up repayments.
Debt consolidation loans for homeowners explained
Debt consolidation loans for homeowners are loans that bring together your unsecured debt – credit cards, overdrafts, loans – and consolidate them in one loan, with one monthly repayment and one interest rate to one lender. Your other outstanding unsecured debts get paid off and you can focus on the one debt.
Can you consolidate debt into a new home loan?
You can consolidate debt burden by taking out a new home loan. This will help you to reduce interest on your outstanding debts with the lower interest rates that mortgages attract.  This may make your debts easier to manage and offer greater control over repayment.
What is a debt consolidation mortgage?
Debt consolidation mortgages use your home equity to pay off unsecured debts, including overdrafts, personal loans and credit card debts. You will be able to borrow a set amount, calculated against the amount of your home that you have already paid off, with your mortgage payments. Debt consolidation mortgages can reduce your total monthly payments.
How to consolidate debt into a home loan
You can pull all your unsecured debt into one single home loan that means you can release a percentage of the equity of your mortgage that you have already paid off. By consolidating your debt, it means that you can pay off your unsecured debts – like credit cards or overdrafts – with the money release from the home loan and then simply make one simple, monthly repayment with one interest rate to just one lender.
How do you consolidate debt with home equity
A home equity loan means that you can borrow against the equity in your home – the amount of your mortgage that you have already have repaid – and use the funds released to pay off your other outstanding debts, including overdrafts and credit card debts. Your home is used as security for your home equity loan and it may be at risk if you do not keep up repayments, however they tend to attract lower rates of interest to reflect the risk.
Which is better – debt consolidation or home equity loan?
A home equity loan may sound like a good idea, as it turns some of the money that you have already paid off your mortgage into a loan that can used to paid off your unsecured outstanding debts. However, it does secure the home equity loan against your house, unlike an unsecured debt consolidation loan. A loan like this means that you can consolidate your debts and use the loan to pay them off, resulting in one single monthly repayment to one lender. A debt consolidation loan is not secured against your home.
Does debt consolidation affect buying a home?
Debt consolidation is a new loan that allows you to consolidate your other existing debts, like store cards and credit cards, and pay just one lender one monthly payment with one interest rate. As with every loan and debt, your credit record will take an impact when you take out the loan. However, if you keep repayments up, you can positively affect your credit rating, which will be noted by mortgage lenders.
Do home equity loans hurt your credit?
Home Equity Loans (HEL) are lump-sum loan secured against your home. A home equity loans will impact your credit rating initially, as with all loans and debts. Home equity loans allow you to draw the cash, repay it and re-draw it in the future, paying only the interest on the balance of your borrowing, not on the entirety of your credit facility.
Does a loan guarantor have to be a homeowner?
Yes, a named guarantor needs to be a homeowner. This does put them at risk of losing their own home, if you are unable to maintain repayments. The guarantor has to step in and maintain repayments or they risk losing their home.
What can debt collectors take from your home?
Debt collectors are not bailiffs and cannot take anything from your home. They also may not enter without your permission and usually try to contact you via telephone or letter as a preference.
Our team is on hand to help with number of questions you may have.
If you are struggling with debt, please visit Money Advice Service for help and advice.
We are a broker, not a lender.