Struggling to finance my business – debt consolidation loans could be the solution!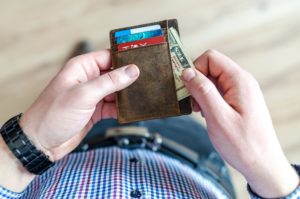 Starting up any new business or setting up as a sole trader can be extremely costly. This is particularly true for individuals who have been unemployed for a while, or people needing to pay a mortgage or support family members. Doubtless, you're really excited about kicking off your new venture, while also being worried about how you'll manage regular outgoings over the first couple of months. One solution could be taking out a self-employed debt consolidation loan, which offers you flexibility and just one, low monthly repayment for all your outstanding debts.
There are loads of benefits to taking out debt consolidation loans, particularly if you own your own home and are prepared to take on a secured loan.
What are self-employed debt consolidation loans?
Self-employed debt consolidation loans can help smooth your financial situation over the short term, as you'll just make one regular, monthly payment for all your loans, credit cards, store cards, overdrafts, etc. You can even access a debt consolidation loan if you have bad credit.
These flexible self-employed debt consolidation loans help you spread the costs of all your debts over the time
frame that's best suited to your needs. For example, you may want to spread the cost of your loan over three or more years, in order to make the most of all your available cash.
Why choose self-employed debt consolidation loans?
Very often when you're in the early stages of starting up in business the mainstream banks are wary of lending money. Funding your startup with a loan from your bank may be impossible, therefore, consolidating all your regular debts into one simple loan frees up substantial sums of cash each month. What's more, it's much easier to manage your debt consolidation loan as you just need to make one regular payment to your lender each month.
Will I qualify for a self-employed debt consolidation loan?
If you own your own home you'll find it's much easier to access self-employed debt consolidation loans, as you could qualify for a secured loan. Unsecured debt consolidation loans are also available, however, they do tend to have higher interest rates.
Debt consolidation loans offers loans for homeowners looking to consolidate debt if you are struggling please visit the money advice service 
Our team is on hand to help with number of questions you may have.
If you are struggling with debt, please visit Money Advice Service for help and advice.
We are a broker, not a lender.