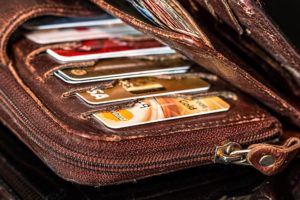 Good debt versus bad debt
Good Debt versus bad debt being in debt is inevitable for most people – at least during some point in their life. We explain the difference.
But being in debt is not necessarily a bad thing, so here are a few pointers to help you work out what constitutes good debt and what constitutes bad debt.
What is good debt?
In essence, good debt is any form of debt that will contribute to your future financial security. It should not leave you unable to pay it off or put you in a financially worse position at the end of it.
If you take out any form of credit or loan, you should have a specific reason for doing so, and have made plans to pay the debt off as quickly as you can, and via regular, manageable payments.
A classic example of entering into good debt is taking out a mortgage, as you end up with an asset in the form of your own home once you've paid it back. Another is using a loan to consolidate several unmanageable debts into a single payment, with a fixed repayment term.
Other examples of good debt include student loans (as you're investing in your education in order to achieve a higher future income) or a loan for a car (because you may be able to use it to find work you could not otherwise reach).
What is bad debt?
Bad debt is basically any type of debt that takes you further into the red – in other words, debts that you don't have an ability to pay off.
Bad debts include credit cards with big interest rates (these can quickly spiral out of control), expensive overdraft facilities or high-interest loans that you take out to cover unexpected expenses or to reach your next payday.
Any form of debt can turn into bad debt if you are unable to pay it off, so think carefully about whether or not you can afford the repayment for any form of loan, credit or personal finance before taking the plunge.
One of the simplest ways of solving issues with bad debt is by taking out a consolidation loan to pay these debts off, leaving you with a manageable monthly payment over a fixed term – and that's where the team at Debt Consolidation Loans can help out.
Our team is on hand to help with number of questions you may have.
If you are struggling with debt, please visit Money Advice Service for help and advice.
We are a broker, not a lender.