Pay Off Debt
If you have a lot of debt it can become incredibly overwhelming. we can help – apply today!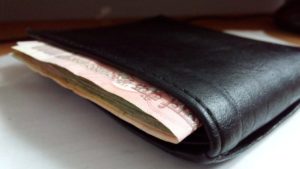 The thought of paying off loans or credit card bills will very often take centre stage, often at the expense of saving for the future, or utilising your earnings for things you actually want.
You are probably very used to being chased, either via letters, phone calls, or emails, so it makes sense that you want nothing more than to pay off your debts as fast as possible – even if it means foregoing events or experiences you would value.
However, there is a way to build for the future while also paying off debt. Sounds fanciful? Read on and we'll tell you how.
The benefits of an IVA
When it comes to paying off debt, an individual voluntary arrangement – often known as an IVA – can get your creditors to stop harassing you once and for all and can also give you the knowledge necessary to save for major purchases such as holidays, a house or a wedding.
An IVA is an arrangement that is struck between you (or the person in debt) and a dedicated insolvency professional. The key benefit with this is that your debts become consolidated, meaning that each month you will only have one payment to make. This thereby enables you to better understand the state of your finances, your requirements, and when you will likely be able to declare yourself free of debt.
So, with that in mind, what are the key steps to take when attempting to build a stable financial future while also eradicating debt?
1. Make sure you save something
You should set up a dedicated savings account and then put money into it each month. Every little bit helps, just make sure you are contributing, and leave those funds untouched.
2. Budget wisely
It can be difficult to budget properly when you have multiple debts to pay off, especially if they end up leaving your account at different times on a variety of days, but an IVA can help in this regard. Make a budget, stick to it, and refrain from making impulse buys.
3. Set actual goals and targets
Is there something you know you'll want in five or 10 years? Or would you simply like to be more financially stable than you are currently? By having a long-term monetary ambition in mind you will be able to adjust your spending accordingly and plan for the future.
Want our help? We specialise in debt consolidation loans in the UK, and can answer any queries you have as well as helping you settle your debts in the most effective way possible. Get in touch with a friendly, non-judgemental member of staff today to begin your steps to a clearer, happier future.
Our team is on hand to help with number of questions you may have.
If you are struggling with debt, please visit Money Advice Service for help and advice.
We are a broker, not a lender.