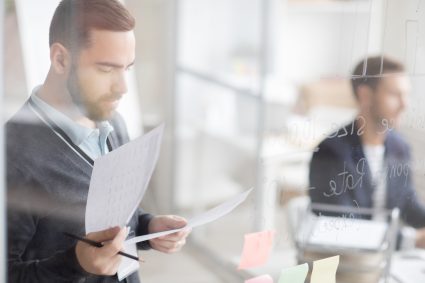 Debt consolidation loans are an invaluable tool for helping you get out of debt. They demand, however, that you understand exactly how much debt you're in before you can start to pay it off. Understanding how to approach discovering the true nature of your debt is a key first step before you apply for your debt consolidation loan.
So how do you actually get started, and what do you need to know?
Calculating your true debt
The first step of the process is to determine how much money you owe. You can keep track of this through your own financial records, or you can contact your lenders individually to ask them how much is owed. With a figure for each lender, you can put them all together and see what your cumulative debt is – but this isn't the true picture.
You also need to consider what extra charges you might be paying. You may have accrued further charges for late payments, or compound interest may be taking hold. When you contact your lender, be sure to ask if you have any extra costs that are outstanding. Only with this information will you begin to get a true picture of what you owe.
Getting your debt consolidation loan
With a clear picture of what exactly you owe, and how much you're paying each month, you will be able to apply for a debt consolidation loan to pay it all off. This will clear those disparate debts and allow you to replace them with one simple and easy to track monthly repayment. This will leave you with less stress, and more money each month.
It's important that you calculate what you can comfortably afford to repay every month, and ensure your debt consolidation loan repayments fall well within this. This will make sure you don't risk falling behind with your repayments, and starting what could be another debt cycle all over again. The goal is to become debt-free.
If you need more information on which debt consolidation loan could be right for you, contact the specialists at Debt Consolidation Loans UK today.
For more information on debt consolidation loans UK, don't hesitate to get in touch.
If you're interested in taking a breath of fresh air with your finances, Debt Consolidation Loans can help you find the perfect loan for you. Apply today.
Our team is on hand to help with number of questions you may have.
If you are struggling with debt, please visit Money Advice Service for help and advice.
We are a broker, not a lender.