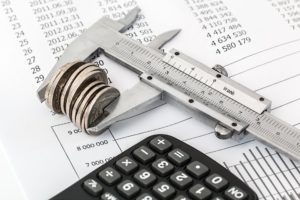 How to cope with debt stress
How to cope with debt stress, We all suffer from stress in one form or another – Debt consolidation loans can help
Not enough attention is paid to the mental and emotional toll that debt places upon its victims. Not only is being in debt stressful, but it's often a status that can take people months or years to get out of. If this sounds familiar, it's important to take steps to ensure that you can live with the stress of being in debt long term.
Deal with the root of the problem
If you've yet to see a debt advisor about your money worries, this should be top of your list. A debt advisor can help you to consolidate your debts into something manageable, as well as helping you to budget to pay off your debts over time. Nothing will improve your money stress like knowing you're slowly reducing your debts each month.
Maintain a healthy diet
It's been proven in studies that diet and alcohol intake can massively affect stress levels. If you're struggling with money worries and you're already doing everything you can to pay off your debts, perhaps it's time to try and cut down on junk food and minimise alcohol consumption. Reducing your intake of alcohol might even save you money, too!
Stay active
It's easy to fall into a rut when you're under great stress, especially if you don't have a lot of money at the same time. Keeping a daily routine and getting yourself out of the house every day will help you to maintain a positive outlook and stay healthy despite your stress levels.
Get a good night's sleep
Sleep deprivation is another leading cause of stress, and it can easily compound existing stress if you don't get a good night's rest. Making sure you get to bed at a good time and practising good sleep hygiene – such as avoiding caffeine after 6pm and turning off screens in bed – can improve your sleep and help you to deal with stress in the long term.
If you're in need of advice about debt or debt consolidation loans, please don't hesitate to get in touch with us (https://www.debtconsolidationloans.co.uk/contact-us/). Living with debt is difficult, but you don't have to do it alone.
If you're a homeowner and business owner, get in touch with the experts at Debt Consolidation Loans today for more information about how a debt consolidation loan can benefit you.
If you think a Debt Consolidation Loan is right for you, get in touch or call on 0333 577 5626 to improve your financial situation with one easy monthly repayment.
Our team is on hand to help with number of questions you may have.
If you are struggling with debt, please visit Money Advice Service for help and advice.
We are a broker, not a lender.