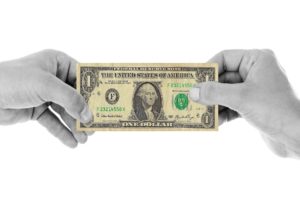 When considering finding help via a debt consolidation loan, you need to be a UK resident.
It would help to initially do a bit of your own research to explore what's available to you. This can be by reading up on some financial articles or, if you are consulting with a counsellor, then they may have some useful organisations details to signpost you towards.
The best idea is to create a core debt consolidation management program, which includes a loan, used to repay all current debts.
If you meet a particular lending criterion, which local credit unions and banks may be happy with, then you could talk to them about creating a debt consolidation loan agreement. Otherwise, it's worth doing a bit of shopping around and making some comparisons with the many different debt consolidation loans currently on offer.
Since the financial crisis, lending requirement have tightened. Some loans can be a good deal, however, when looking for a good debt consolidation programme, if you have bad credit, it might be quite difficult and you may have to look at alternatives.
If you have some good credit, then it's worth contacting some banks because, even if you aren't an existing customer or have an existing relationship with them, they may consider you for a one of it's best debt consolidation loans in order to win your long-term business.
There's a lot of competition, so banks are keen to expand their customer database by using creative ways. If you do feel confident that you have decent credit levels, then definitely consider making a few calls to local banks or building societies to see if you match their lending criteria, as they may well make you a very good offer.
Some of the best interest rate options can be found on the increasingly popular Peer-to-Peer lending sites where people offer loans to other people. Investors inject their own money into funding the loan, with a reasonable rate of interest.
Reliant on how good your credit rating is, you could get an interest rate that is better than what a high street bank may offer. If you can explain how you will approach the overall repayment of the full loan, you could only need to organise this all via an email, depending on which site you use.
When you do all your research, you may pop up with some very commonly known companies, but some unknown companies may also appear. It's worth taking a few minutes to consider doing a bit more digging around to reassure yourself that they are a legitimate business and that the website contains security features.
Ask around with colleagues and friends to see if they've heard of any of these unknown loan companies, do some internet research for any past customers who may have written a good reassuring experience review.
If you do start to receive unsolicited mailings, then some debt consolidation companies may be targeting you because you possibly match their lending criteria.
However, do not think that these lenders are the ones to go to, especially if you have never heard of them. Avoid a bad situation by really doing some online research and search into these companies before entering into anything. This may take time.
The top tip is to react while you have good credit and your score is high. Once you fall into bad debt, then your credit rate falls and it would be hard to get these good interest rate debt consolidation loans. So it's worth doing your research as soon as possible.
As soon as you know your debt is becoming an issue, start to look at these kind of debt consolidation loans, as you can aim for some lower interest charges. The lower you can get your interest rate on a debt consolidation loan, the more beneficial it is for you in the long-term when paying off this consolidated loan.
The main thing for a debt management programme is to try to decrease your monthly payments as much as possible. This allows you more money incase you needed it, if you had an emergency.
Try to avoid taking on any more debt while following your debt management programme and paying off this loan. This way, once the total loan has been paid-off and you reach a zero balance you finally be debt-free.
Our team is on hand to help with number of questions you may have.
If you are struggling with debt, please visit Money Advice Service for help and advice.
We are a broker, not a lender.