Government Debt Consolidation Loans
Government Debt Consolidation loans: The Government has developed some debt consolidation loans, alongside the private debt consolidation loans.
You can find online from private loan companies, banks or building societies, which are available for UK residents.
Just be careful when searching online for government schemes, as private companies can disguise themselves and their debt management plans as government schemes and advertise their loans in a very similar way, so it's hard to be sure if it's a government–led scheme, or a private loan.
It involves making payments, either weekly or monthly, to your local county court and then they distribute the money to your creditors. This method is by applying for an Administration Order with your local country court. This is only if you owe less than £5,000. This is a government debt consolidation loan.
It is a method which totally freezes any interest rates, any fees and creditors can not take any action against you unless they apply to the court for permission. Under administration order, you can ask for the court to take the total amount you owe, or a proportion of it.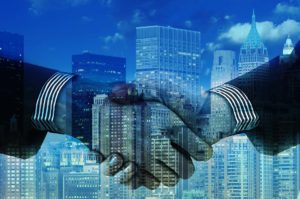 This type of debt consolidation loan charges no more than 10% fee of the total amount debt. This is for each payment made.
You have to owe money to more than two creditors to be able to apply for an administration order. Then you also have to have a High Court or County Court judgement stating that you are not able to pay it in full.
Another government debt consolidation loan is an Individual Voluntary Arrangement (IVA), which is an agreement you make with your creditors to pay all or part of your debt.
You have to use an insolvency practitioner (IP) to enter into this agreement. You then pay this IP and they allocate the money to your creditors as to the terms of your IVA and what the plan outlines has to happen. Unlike the other debt consolidation loan, there are no financial constraints regarding the level of debt or the repayment amount under this IVA agreement.
There is a fee involved, as the IP has to manage the IVA agreement and negotiate with all your creditors. This can involve an up-front fee and also a regular fee against your monthly payments. The role of the IP is to work out exactly how much you can afford to pay back under the government debt consolidation loan.
The IP has quite a lot of power against creditors during this IVA process. They can make sure that creditors do not take any action against you by getting a court order in place.
There is also another government debt consolidation loan is called an Informal Arrangement (IA) where they help people lower payments for some or the whole of your debts. It's a good way to try to get payments down, but nobody is obliged to follow an IA and creditors can cancel any IAs at any point.
For once, there's actually no fee or cost to put together an IA, but once it's in place, you have to be the one to make all the payments on time and as agreed and also keep all your creditors aware of your financial status.
If your personal financial status does go downhill, you can try to renegotiate this government debt consolidation loans. However, if you improve your personal finances, then be aware that creditors will maybe want to have your payments increased.
It may not be enough to give just little payments when you take on an IA, as it might only cover the cost of the interest rate, therefore you may have to increase the amount or repayment period at some point.
You have to look into these government options, as soon as you find yourself in debt, otherwise, you may not be successful and other ways forward will need to be sought.
These are ways to seek debt consolidation when basic loans may not be the solution.
Our team is on hand to help with number of questions you may have.
If you are struggling with debt, please visit Money Advice Service for help and advice.
We are a broker, not a lender.