Money Saving Tips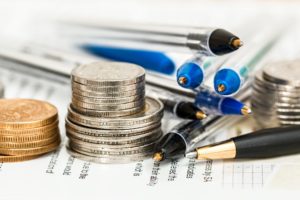 Money saving tips for students – Debt consolidation loans have several creative Ways to Save while you are Studying.
With some creative thought, being a student doesn't mean you have to go without so use our money saving tips. Taking time to research all the different options available to you on the high street and online, students may not even have to even forego a few pints in the student bar.
Students can keep on financial track by using these money saving tips to help to enjoy all that student life has to offer… however, with all these potential savings towards a fun life-style, just make sure you do have the time to actually study!
Watching all your favourite TV programmes online means that you may not have to pay a BBC licence fee. Connecting your laptop to your TV may not cost very much and could save you across the year. However, if you do pay for a TV licence, it's worth considering approaching them for a refund request if you aren't in digs or renting accommodation across the summer to see if there are different payment options, which could save you money.
If you travel by train and are a full-time student, then it's worth considering applying for a 16-25 Railcard. Not only does it offer discounted travel, but you can also peruse all their fun competitions, partnership discounts and money-off West End theatre tickets. If you'd like to invite friends along and they also have a railcard, you could have a look to see if there's any group discounts available. It's really worth a look at the option, especially if you are planning to travel on the train quite a lot while studying.
You can Save Money easier than you Realise
Consider buying in bulk or cooking from scratch, rather than heading to a takeaway or popping expensive ready-made deals into your shopping basket. Inexpensive pasta, potatoes and rice are always worth considering as meal staples. They don't take too long to cook and are quite filling.
Have a look at the NUS extra card. It is worth considering buying it if you use the high street shops and restaurants they offer money-off or deals for. It may not suit everyone, but it certainly has quite a few places with offers.
Even if you don't have a NUS extra card, always ask in shops and restaurants if they offer student discounts because many do. Always take a few minutes to research discounted websites, which also may offer free membership and student discounts.
Consider the cost of printing. Research how much a actually buying your own printer may cost, instead of using printing services. Not only could it save you money, but also the hassle of queues and rushing around shops trying to print pages and pages of essays or dissertations.
If you're looking to work around your studies and are passionate about fashion or make-up, but feel you can't afford it while studying, then it's worth doing a bit of research as to where to apply for work. There are many high street shops which offer really good discounts for employees, which could be up to 50%. That's definitely worth a look.
Don't dismiss websites which offer recycling items like TVs, tablets, bikes, etc, like Free money cycle and it's always worth a quick look around local charity shops while shopping. Car boot sales can also be worth a trip, but all the good stuff are often gone first thing… so an early start is advised!
Our team is on hand to help with number of questions you may have.
If you are struggling with debt, please visit Money Advice Service for help and advice.
We are a broker, not a lender.