Many people who are self-employed manage to get by more or less on a day-by-day basis.
The number of self-employed that have the luxury of savings and plenty of disposable income is few and far between.
The COVID-19 pandemic has had a profound effect on the self-employed of course with most people not even able to get government aid until June. The news of the aid package comes as welcome relief to many, although unfortunately not all. But even if you do qualify, can you hold out for three months on the money you have? For many, the answer is no.
Looking after your primary needs in during the COVID-19 pandemic
If ever there was a good time to reduce your outgoings, it is now. Paying off debt is hard at the best of times, but now, when putting food on the table and keeping a roof over your head takes paramount import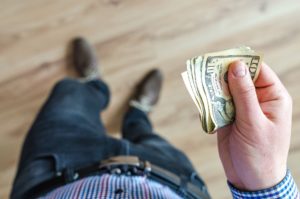 ance, you can well do without any extra commitments.
Will payment holidays incur additional costs?
A lot of credit card companies and loan merchants may offer payment holidays. Okay, they might say that there will be no additional cost, but for how long will that remain the case? Indeed, how long is the nightmare set to continue? No one really knows.
Consolidating your finances is crucial
Planning your personal finances with care has never been more critical. Especially for the self-employed, whose income streams have dried up. Even when the brakes are released, it will still take some considerable time to get earnings back to where they were before the Coronavirus crisis.
If you are paying off debt – especially if you have several debts – this is the time to consider what benefits a debt consolidation loan could offer you.
Are you a homeowner?
Instead of having several debts, one helpful payment loan will almost certainly offer you a cheaper alternative. Okay, as a self-employed person or couple your income may have stalled, but as long as you own a property, you can still apply for debt consolidation for married couples, or singles, to reduce your outgoings
Our team is on hand to help with number of questions you may have.
If you are struggling with debt, please visit Money Advice Service for help and advice.
We are a broker, not a lender.