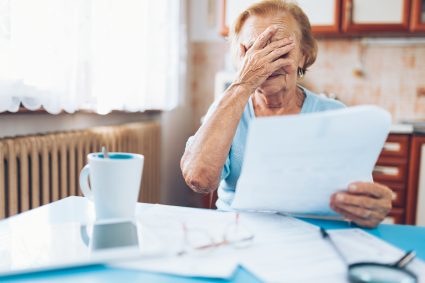 Tips on how to get out of debt
In our lives, many of us come to realise that getting into debt is surprisingly easy. On the other hand, paying it off can feel like a never-ending nightmare. Hard times combined with mounting interest can make it feel as though you'll never manage to live a debt-free life. However, hope is not lost; it's completely possible to lift that dark cloud. If you're trying to pay off your debts but have no idea where to start, here are some top tips to get you started.
Gather your data
A common reaction to being in debt is to bury your head in the sand and try to act like nothing is wrong. Although it may seem easier to ignore your debts, it won't make them go away. Make a list of all your credit cards, store cards, loans, etc. and the amounts you owe on each, so you know exactly what your end goal is. Try to see this figure as a target to work towards, rather than a daunting total.
Make a budget and stick to it
You may think you know exactly what you're spending, but all those £3 lattes and lunchtime meal deals add up throughout the month. Make a list of all your outgoings and see what is essential and where you can cut back. Once you've worked out bills, set yourself strict budgets and try your hardest to stick to them. There are still loads of tasty meals you can cook and days out to be had while living frugally, so use this as an opportunity to try new things.
Consolidate debts to control your finances
We all know that paying more off our debts helps to clear them faster, but that's easier said than done when you can only afford the minimum payments each month. This is where a debt consolidation loan comes into play. It combines several debts into one helpful payment, making it far easier for you to keep on top of bills. You can use a debt consolidation loan for paying off several credit cards and other forms of debt, which can help you pay it off faster.
If you're looking for advice on debt consolidation loans and would like to know if they could work for you, feel free to get in touch with our friendly team today.
For more information on debt consolidation loans UK, don't hesitate to get in touch.
If you're interested in taking a breath of fresh air with your finances, Debt Consolidation Loans can help you find the perfect loan for you. Apply today.
Our team is on hand to help with number of questions you may have.
If you are struggling with debt, please visit Money Advice Service for help and advice.
We are a broker, not a lender.