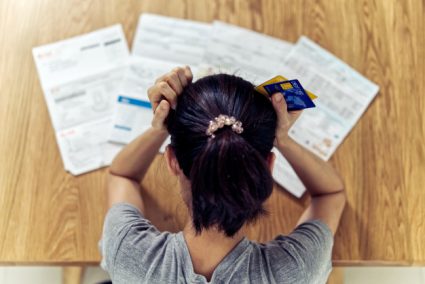 What steps to become debt free
What steps to become debt free follow these four steps to become debt free
There is nothing more stressful than lingering debt you don't know how to deal with. The knowledge that you owe money can feel like a black cloud hanging over your head and will have a negative effect on your mood, health and lifestyle if you let it continue. Our five tips are a great guide on how to become debt free. Remember, the sooner you face up to your debt and take steps to deal with it, the better for you in the long run
Creating a budget
It is essential for everyone, not just those who have debt, to create a budget at least once a year and go through your bank accounts to see where your money is going. Take note of how much you pay for utilities like gas, electricity, mobile phones, television and internet. More than likely, there will be a cheaper tariff you can go onto for at least one of these bills, if not all of them. Most people let their bills continue on the same tariff even after the cheap introductory period, so it is worth checking you are not doing this.
Find out what you owe
After creating a budget and seeing what you can save and what you have as expendable income, it's time to work out what you owe. Gather all statements, red letters and every piece of paperwork that's been making you nervous to open. Add up everything you owe to get a total figure and sort the bills and debts by most urgent to least urgent.
Making lifestyle changes
Your budget should show where you are spending money and allow you to cut back. Skip take away coffees, eating lunch out instead of making it at home, walk instead of taking the car if possible and ask yourself before you buy something if you really need it.
Debt consolidation
Debt consolidation is a great idea if you have done all of the above and are still struggling. Instead of dealing with lots of different companies, processes and interest rates, why not make things easier for yourself by just having a single payment. Debt Consolidation Loans can provide assistance when you are trying to consolidate what you owe. Take control of your debt, your finances and your future by getting in touch today.
If you're a homeowner and business owner, get in touch with the experts at Debt Consolidation Loans today for more information about how a debt consolidation loan can benefit you.
If you think a Debt Consolidation Loan is right for you, get in touch or call on 0333 577 5626 to improve your financial situation with one easy monthly repayment.
Our team is on hand to help with number of questions you may have.
If you are struggling with debt, please visit Money Advice Service for help and advice.
We are a broker, not a lender.