Write Off Up To 50% Of Debt
Reduce Your Outgoings Significantly
Enjoy Complete Peace Of Mind
We Can Help
Apply Now
Friendly Experts are Ready to Help!
Overwhelmed by bills
Stressed and worrying with sleepless nights?
Debts Consolidated
One simple monthly payment to manage your money.
Peace of Mind
Putting you back in control with manageable outgoings.
Debt Consolidation Loans is a UK-based finance brokerage company with a team of debt consolidation specialists and years of experience within the industry. Whether you are struggling to repay multiple debts or need some peace of mind about managing your finances, we may be able to help. Our mission is to help people find their way out of debt by offering consolidation loans to make repayments simpler.
Years of experience in the finance industry
Large panel of debt consolidation loans lenders
Personal approach to application reviews
Bad credit applications considered
Easy online application process
FCA authorised, responsible broker service
As a fee-free broker service, we search the largest panel of loan lenders available to help find the best debt consolidation loans for you, based on your requirements. Once we have found a solution for you, our debt consolidation lenders will send out any paperwork by post or email. While we can offer general advice, each of our lenders has dedicated support services should you need to get in touch with them about your application.
If you are ready to get started with your Debt Consolidation Loans application, simply fill out our online application form and our team will work quickly to return with a lending decision.
Debt Consolidation Loans can help with a single payment loan that consolidates all your other loans into one simple monthly payment.
Struggling to pay your monthly bills?
Nervous when the phone rings?
Sleepless nights?
Putting you back in control.
What Are Debt Consolidation Loans?
Debt consolidation loans in the UK are designed to help those who are struggling with repaying multiple debts. They offer applicants the chance to apply for enough funds to cover their debts and other unsecured liabilities to make monthly repayments simpler. By consolidating their debts into one figure, customers can work with more flexible repayment options and may even pay less due to the reduced interest rate.
Usually, it is not the size of the debt that is the problem, but the number of lenders and corresponding repayments that need to be made. They may need to be paid to different lenders or banks at various times of the month, which may be tricky to manage. Consolidation loans combine each of these into a manageable monthly payment, giving customers a way to budget, as well as make regular payments on a set date each month.
Why Consolidate Your Debts?
There are several benefits to debt consolidation, particularly if you find yourself making repayments at different times of the month in varying amounts. However, like with all other types of credit, it is something that should be considered carefully to ensure you are not left in a tricky situation.
You could improve your monthly budget – debt consolidation loans enable you to group your existing debts into one sum, which means that they monthly repayments may be easier to manage. As you will only need to pay one fee each month, they can be a lot simpler to include in your budget.
The potential to reduce overall repayments – if the interest rate is less than the combined total interest of the previous debts, you may save money each month. Rather than paying multiple fees, each with varying interest rates, you will have one payment with a single interest rate.
You could boost your credit rating – by paying the total amount of the loan in full, you will be proving you are a responsible borrower. This can boost your credit rating and potentially provide more options if you apply for credit in the future.
Peace of mind – being burdened by stress or worry is not good for anyone, especially when it comes to personal finances. By combining your debts into a more manageable figure and having a scheduled repayment date each month, your mind could be eased.
Debt Consolidation Loans FAQs
Here's a list of some of the most common questions about debt consolidation loans. If you need any help, contact the team.
What Type Of Loans For Debt Consolidation Are Available?
There are several types of debt consolidation loans available, but with our brokerage service, we will take out all the guesswork and research. When you apply with Debt Consolidation Loans, our team will personally consider your application to ensure affordability. They will find the best debt consolidation loans from our panel of lenders to suit your needs, so you can be sure that you are in safe hands.
Secured Consolidation Loans – this type of debt consolidation is secured against a high value asset as a guarantee to the lender. This could include your home or your car. While this option is risky for the applicant, most offer lower interest rates than other types. It is essential to assess the terms and conditions of your chosen debt consolidation before making the decision.
Unsecured Consolidation Loans – these can be used if you are worried about securing a loan against an asset. These may have higher interest rates because there is no collateral, but this type is less of a risk to the applicant. This type of debt consolidation is also available to a wider range of people, as you do not need a high value asset to secure it against.
Bad Credit Debt Consolidation Loans – this type of loan typically falls into the unsecured category, but they are specifically aimed at applicants with poor credit. Many of our lenders are understanding of their customers' personal situations and are happy to consider applications on an affordability basis. It can be useful to have a guarantor to reassure the lender, but sometimes, it is not a necessity.
Each type will provide enough funds to cover your debts, which may allow you to manage your budgets better, pay off your debts quicker, and give you peace of mind. However, if you are worried about making repayments or your financial situation, please seek support from the Money Advice Service.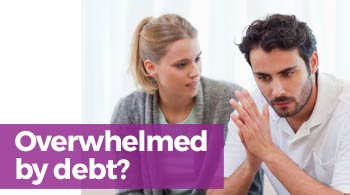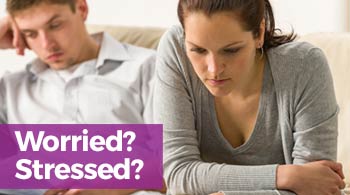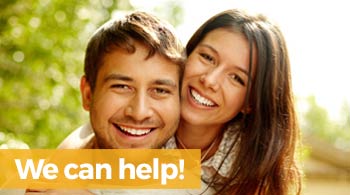 How Debt Consolidation Loans In The UK Work
When you apply for a loan with Debt Consolidation Loans, our team take a personal approach to assess each application. Our dedicated team understand your circumstances and the stress that can come along with managing multiple debts. This is why they review each application in detail to determine your affordability and seek out a lender from our panel that suits your needs.
We use a soft credit search to find you a debt consolidation lender, and we can assure you that this process does not affect your credit rating. It simply allows our lenders to get a good judgement on your circumstances.
Once we have found the best debt consolidation loans for you, our lenders will send out your paperwork straight away, either by post or email. If you have any issues with completing the paperwork or providing the required documentation, our panel of lenders offer dedicated support services that allow you to get as much assistance as required.
Choose Debt Consolidation Loans To Help You
At Debt Consolidation Loans in the UK, our applicants are our top priority. We offer a personalised approach to our application process and will check for affordability to ensure that no applicant is left out of pocket. We also aim to offer flexibility in our repayment plans and a set date each month for repayments to be made, giving our customers peace of mind.
We consider all applications and will only turn prospective borrowers away if we feel that they may struggle to meet repayments. However, our team will go over your application with you for reassurance. There are no fees for using our service and our soft search will not damage your credit rating, so we can cater to a variety of needs.
If you would like any more information about our services, please do not hesitate to contact us. If you are ready to start searching for debt consolidation loans in the UK, please apply now.