Overwhelmed by bills
Stressed and worrying with sleepless nights?
Debts Consolidated
One simple monthly payment to manage your money.
Peace of Mind
Putting you back in control with manageable outgoings.

A Simple Idea
Lots of us owe money to credit card companies, or maybe you have several loans in place. Here at Debt Consolidation Loans, our team of trained professionals fully understand our customers circumstances. Debt consolidation loans have thousands of customers who need to consolidate a number of loans or credit card agreements into one simple easy monthly payment. We help you provide the best debt consolidation loans in UK.
Debt Consolidation Loans  Specialise in consolidation, and our expertise allows us to understand our customer needs.
We have a simple policy of looking to find the best loan option that will suit your financial needs, allowing you to be put back in control of your finances.
Real Decisions made by Real People
Our team of dedicated advisers understands your circumstances, many of our customers approach us deeply concerned, stressed, and worried about the current situation they face. Whether you need debt consolidation bad credit improvement or just simplify your debt repayments, debt consolidation loans can help you out. Debt consolidation loans, take a look at each application in detail with you, helping you to find a loan that suits your needs and purposes and affordability. Hence, finding you the best debt consolidation loans UK is our priority.
No Fees
When you are currently financially struggling, the last thing you need is someone wanting to charge you fees for helping you out of your financial situation, We do not charge you any fees for our service.
Rebuilding Your Credit
Debt Consolidation loans aim is to ensure your financial future is better for you, We fully understand that you may currently feel like you are spinning a number of plates, which can be very stressful. Our service allows you to settle all your existing debts with a single Debt Consolidation Loan.
Multiple payments from your various loans or credit cards, can be made into one simple monthly payment, which will allow you to have one single outgoing payment.
We aim to ensure that your previous multiple payments on various days throughout the month are made on a set single day of the month, giving you more control on your finances. We give you a chance to rebuild your credit score by taking consolidation loans for bad credit UK.
Debt Consolidation Loans can help with a single payment loan that consolidates all your other loans into one simple monthly payment.
Struggling to pay your monthly bills?
Nervous when the phone rings?
Sleepless nights?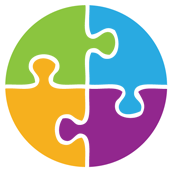 Putting you back in control.
Debt Consolidation Loans
Here at debt consolidation loans we understand that it sometimes life is expensive, and it can be easy to amass multiple debts that make you feel out of control. When these are split across different credit cards and investments, things can become quite hard to keep track of.
Our mission is to help people that have found themselves in this difficult situation to find their way out of it.
We offer easy-to-understand, great value Debt Consolidation Loan options that will suit everyone no matter their circumstances.
We also understand that many people have a few burning questions when it comes to debt consolidation loans, and hope we have successfully answered some of the most burning queries in the page below.
Debt consolidation loans are able to offer general advice as our approach isn't specific to any one type of consolidation loan. We also welcome you to get in touch with us if there are any questions you have that haven't been answered on our website, and you require further information, then please feel free to contact us, our details are on our contact us page. Our debt consolidation company in UK will make the best efforts for you.

What is a Debt Consolidation Loan?
A Debt Consolidation Loan is essentially a way to collate all your debts together into one combined loan repayment. This is done by working out all remaining costs across multiple lenders, then paying off all loans simultaneously – therein moving all of your debt to a single place. We offer our help if you wish to apply for any Debt consolidation loans UK. Whether you want to opt for credit card debt consolidation loans or personal loan debt consolidation, we offer our assistance for all types of debt consolidation loans.
Debt consolidation loans are becoming increasingly popular for people looking to organise their finances without over complicating matters. They allow consumers to take control back over their money, and start making choices that free them from worry rather than adding further constrictions.
It is important to note that a debt consolidation loan is not the same as debt settlement, even though it makes no difference to the lenders being paid off by the debt consolidation loan company. Debt consolidation loans are best suited to those people who want to simplify their own individual debt management and ensure they're spending less money on repayments than they have done previously. The truth of the matter is that the banks people often choose can have astronomically high interest rates, so sourcing alternative banking solutions is a wise choice.
Debt can appear in multiple forms, whether through the use of large overdrafts, credit cards, high-interest loans, or investments in high-value items. Multi-tasking in order to pay off multiple loans at once is time-consuming and can lead to further costs when time goes by and repayments are forgotten – or only the minimum is repaid each month. This is not conducive to the debt-free life that everyone wishes for.
Each of these different loans can have varying interest rates and expected repayments, so to have them all under one banner will really help consumers to budget and create a more positive mindset. We can help you apply for any Debt consolidation loans UK.
Less debt, less stress
Taking away this juggling act isn't just good for your finances, it's good for your mental state as well. Choosing the right Debt Consolidation Loan will allow you to feel like you have agency over your money again.
Having only one loan to worry about, that means you only have to think about one single lender and have one interest rate to watch over, rather than spinning plates trying to work out where you need to move your money. Many people feel more a lot more relaxed after choosing a debt consolidation loan, and are able to clear away their debt a lot quicker as a result due to having time to better plan their own spending habits.
Why could a Debt Consolidation Loan reduce my interest?
Debt Consolidation Loans aren't just a way to simplify multiple loan repayments, but can actually reduce the amount of interest you're paying back to multiple lenders. Having different loans on the go with different APR's will lead to many people losing track of their finances and paying through the nose on extra interest costs. For consumers who find the right debt consolidation loan for them, with a lower interest rate, they'll be able to significantly decrease their overall costs.
One of the most common reasons our customers take out a Debt Consolidation Loan is to help alleviate credit card costs.  Credit cards, in particular, are tempting to take out further loans and end up in a vicious circle of debt.
This isn't aided by the fact that many credit card providers encourage their customers to make very small repayments, which only serves to further increase the strain created by incredibly high-interest rates. These small repayments can also cause consumers to falsely believe they have more disposable income than they do in reality, distracting them from the ongoing costs that are building up due to their cards.
Short term 0% interest rates can also lure customers in with offers that look tempting at first, but upon closer inspection are designed to maximise the amount of money taken out, even when those making use of the cards can't really afford to pay the loan back in time.
Credit card companies will make plenty of money as a result, but this will leave customers out of pocket.
Debt Consolidation Loans, on the other hand, do not usually include such temptations, and work with the customer in their aim to pay off their debts, rather than further adding to those debts in a way that is not sustainable.
Why debt consolidation?
Improve your monthly budget


A debt consolidation loan will enable you to group all your existing borrowing and the monthly repayments are easier to manage.

Reduced overall repayments


A debt consolidation loan could even save you money each month if the interest rate is less than the combined total interest of the previous loans.

Improved credit rating


The simplicity of repaying a debt consolidation loan means that you are more likely to repay the debt on time every month. This will prove you to be a responsible borrower, which will have a positive effect on your credit score. 

Henceforth, with debt consolidation loans bad credit scores can be improved as well.
Secured Loans vs. Unsecured Consolidation Loans
When looking into Debt Consolidation Loans, it's a good idea to remember that there are two types of loans you'll see most providers talking about – secured loans and unsecured loans. Whether you choose one or the other depends on a variety of factors, including the amount of time you want said consolidation loan payments to stretch over, and whether or not you already own your own property or have another large investment, such as a car, that can be used for equity.
Secured loans are generally secured in equity against a property – these are often the best option for those who own a house and are looking for a solution for debt that they have amassed elsewhere. In these instances, commission is often received once the full course of repayments has been completed. Due to the necessity for an individual taking on a secured loan to have their own property, secured loans are often also called 'homeowner loans', so rest assured that although there's different pieces of terminology floating around, these are actually the same thing! Another positive aspect of a secured loan is that these interest rates don't usually have additional tax put on, due to the specific rules associated with payments made on real estate.
It is, however, key to note that secured Debt Consolidation Loans should come with a warning – in the instance payments are missed there is a chance your stake on your own house could be at risk. This is why it's important to check out the terms and conditions of your chosen debt consolidation loan before making the decision, and make sure you can make choices as a responsible borrower rather than acting based on instinct due to an offer that looks good in the short term.
Unsecured loans, on the other hand, are a personal loan aimed at those who aren't yet homeowners, but are still keen on the idea of a debt consolidation loan. They work based on monthly repayments just as secured loans are, but aren't restricted in the same way. This means they're a possibility for most people looking for a loan, whether or not they have already made expensive investments.
Due to the fact that, unlike secured loans, unsecured loans have less security for the lender, such loans do often come with slightly higher fees and interest rates due to the nature of such a risk being taken on. The advantage of choosing an unsecured loan, however, is that there isn't any collateral in the same way there might be with a secured loan. It's also important to remember that loans in situations such as this will usually require a credit check, so if your credit score is particularly low it might be a good idea to first speak with the lender you're considering an agreement with, to get a sense of whether or not you'll be accepted.
There are also options for those who have a bad credit score, in the instance they have been turned down for the unsecured loan they have applied for. Many lenders are understanding of their customers' personal situations, and will be happy to consider applicants on an individual basis rather than based on their credit score. Having a guarantor will also help in this instance, as the legal backup provided by a signature from another party will help to reassure your lender. An upside of debt consolidation loans that it's good to mention here, is that making regular, on-time payments towards your debt consolidation loan will vastly improve your credit rating and help those with low credit scores in the future.
What to bear in mind when looking into a Debt Consolidation Loan
Before signing up for a Debt Consolidation Loan it's important to make sure that this is the right route to go down for you. Whilst these loans can work well for those who are currently paying high-interest rates across different cards, for those with lower cost debts you might want to assess how much longer you have to continue paying these back before moving to a new company. The aim for anyone with a loan is to become debt-free as soon as possible, so always ensure that your new loan agreement won't leave you in the same position for a longer period of time due to certain time constraints that are part of a new contract.
We would also recommend checking that the amount of interest gained in your new loan arrangement won't outweigh the savings made by switching to a Debt Consolidation Loan – you need to work out how you can best be smart with your money. This also applies to anyone who finds the loan they've been offered won't cover their current debts, as this might also mean that this isn't the best option for them. Some individuals might also be in a slightly precarious situation financially due to a situation out of their control – for example, if the future of their current job looks uncertain, or if they have a large upcoming cost that might alter the balance of their current situation and any benefits that might have been afforded by a Debt Consolidation Loan.
It is of course always a good idea to seek out sound financial advice prior to entering into any new agreement, as well as reading into the terms and conditions to make sure you're able to meet all of the necessary requirements. There are plenty of places to turn for advice for anyone who has found themselves in a sticky situation with debt, such as Citizens Advice whose online site can be found at https://www.citizensadvice.org.uk/.
When it comes to making sure you're in a sound financial position to take out a new loan, debt consolidation does not differ to any other form of loan in that you should still proceed with the right amount of caution. They are however a safe choice for most people, so long as consumers have made sure in advance that they're able to find the necessary amount of money to cover upcoming costs, they can feel at ease. On the odd occasion, those who have gone to a lender can find themselves in a tight spot financially.
An advantage of debt consolidation loans is that, due to the longer-term commitment, some lenders are happy to allow for payment holidays or short breaks from the regular repayments.
Why consolidate all your debts into one simple monthly loan payment?
It will help to improve your personal finances


Having one simple loan will let you bring together all of your existing borrowing and monthly repayments into one, easy-to-manage, monthly payment. By streamlining all your debts into a one payment debt consolidated loan, it means that you are able you to take back control of your debt, rather than juggle debt payments each month.

A new loan approach to your debt management could actually reduce the total amount you owe


Consolidating all your debts into one loan could save you money each month, especially if your loan interest rate is less than the combined total interest rates of all your debts.

You could reach a better credit rating


By paying the total amount of the loan in full will prove you are a responsible borrower, which could have a very positive effect on your future credit score. Here's a chance to get your bad credit score on track by applying for consolidation loans for bad credit UK.

How to sign up for a Debt Consolidation Loan
It's fairly straightforward to apply for a Debt Consolidation Loan, and this is especially the case when going through debtconsolidationloans.co.uk.
We've done everything in our power to make it a painless process that will leave you feeling lighter than air by the time all has been accounted for and approved.
At our debt consolidation company UK, the application doesn't come with any trick questions, and doesn't go beyond the usual expected details always needed for filling in such a form. Applicants will need to include the amount of money required to cover their debts, how long they'd like the repayment process to take, some information on the individual requesting the loan (and potentially details on the property in the case of a secured loan), and in some instances will be asked to disclose what the money being borrowed is to be used for.
It will then just be a case of getting yourself a personalised quote based upon your current financial situation and any existing loans. The amount offered by lenders providing debt consolidation loans will, of course, vary between providers, but in most cases, people will be able to cover their costs well within the quote that has been offered.
There are of course other considerations. It's important to check over before making the final decision to move forward with your Debt Consolidation Loan, but our friendly team are always available to answer your questions.
All good debt consolidation companies will be keen to help you find a repayment structure that's tailored to your current lifestyle and financial demands, working with you, not against you to help create a debt-free future.
Choosing a Debt Consolidation Loan can be a positive decision that will help change your mind set and rid you of those heavy debt-filled thoughts.
The next step will be to start thinking in a more organised way about your own spending. Through the right choices, you can ensure that your new loan doesn't allow you to fall back into any previous bad habits, but instead equip you with the tools you need to start making progress towards financial stability today.
Why debt consolidation?
Improve your monthly budget


A debt consolidation loan will enable you to group all your existing borrowing and the monthly repayments are easier to manage.

Reduced overall repayments


A debt consolidation loan could even save you money each month if the interest rate is less than the combined total interest of the previous loans.

Improved credit rating


The simplicity of repaying a debt consolidation loan means that you are more likely to repay the debt on time every month. This will prove you to be a responsible borrower, which will have a positive effect on your credit score.

In Summary
Taking out a Debt Consolidation Loan can be a very useful way to manage a multiple of debts. Many of us have more than one loan or credit agreement in place and therefore keeping a track on your outgoings can prove difficult. A debt consolidation loan, allows you to have one simple monthly payment, allowing you to control your finances far easier, than before.
For a lot of people, taking out a Debt Consolidation Loan can help with controlling how much outgoings are being spent each month. A consolidation loan can also lower the average amount of interest rates that you may be paying over on several loans or credit arrangements.
Taking out a consolidation loan won't reduce the total amount of debt that you owe, but it will allow you to have one simple monthly payment, making your monthly finances far easier to handle.
Like any form of a loan, a Debt Consolidation Loan can be useful. If you are able to manage the monthly repayments, the monthly repayments will be lower than the several loan arrangements you may have in place.
Please ensure that with any form of a loan that you have budgeted a monthly figure that you are comfortable with.
How can consolidating debts help you to manage financial worries and mental health?
One of the biggest concerns about having a series of loans – or outstanding bill payments – is how to spread and organise the cash you have coming into your household.
Which debt is most pressing, and which one do you need to pay first?
This can add to an already stressful situation. If you are already worried about having outstanding payments, prioritising and organising your debts and outgoings just makes it worse.
Especially as it's tempting to just keep moving money around to 'cover the cracks'. You could even get into more debt to meet payments!
How debt consolidation helps
Taking out a debt loan puts everything into one neat and easy to manage amount. It provides you with a clear regular payment, that chips away at the total.
No more juggling!
The amount you pay each month will stay constant throughout the term of the debt consolidation loan arrangements. This makes it much more straightforward to create a monthly household budget. You can put aside your repayment instalment, and then use the rest of your income for everything else.
No more getting stressed and worried about whether your income will stretch to cover all your debt obligations as well as food, heat and other expenses! You can plan ahead with far better control over outgoings.
For many clients, having this help with money management each month is a huge relief.
Debts and poor mental health
Studies have shown that money worries can create poor mental health. There is also a connection between existing depression and anxiety, and slipping into debt.
You may not even be aware of how much your mental health is suffering due to money worries. Anxiety and depression can take many forms, including poor sleep patterns, being short-tempered or having no appetite – for food or for life in general!
We can help you try and tackle this situation. They can provide you with the peace of mind that all outstanding commitments are dealt with.
Having one clear amount to repay also makes it less likely that you will be late paying debts or miss important deadlines. This too can avoid the issue of getting even more worried or depressed by feeling your finances are 'out of control'. if you are really struggling with money issues you can also visit the money advice service for free impartial advice.
Finding the right help to manage debts
The ways to consolidate and manage debts vary, and so do the companies offering to help.
We pride ourselves on helping clients through the process with a great deal of empathy and support. Our aim is to guide you towards a debt consolidation solution that best fits your individual needs and goals. That way, we get you to feel better in control, and better in general.
If you are still not sure, our Debt Consolidation experts are on hand to talk you through your circumstances to see if a consolidation loan is for you.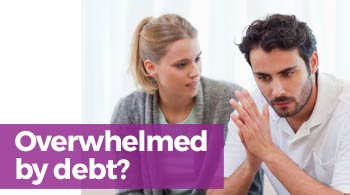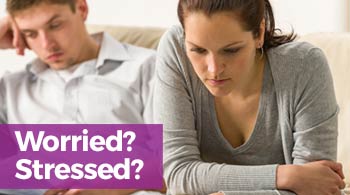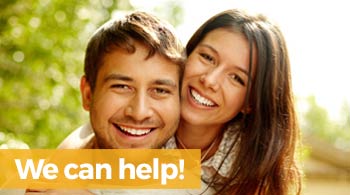 Why debt consolidation?
Improve your monthly budget


A debt consolidation loan will enable you to group all your existing borrowing and the monthly repayments are easier to manage.

Reduced overall repayments


A debt consolidation loan could even save you money each month if the interest rate is less than the combined total interest of the previous loans.

Improved credit rating


The simplicity of repaying a debt consolidation loan means that you are more likely to repay the debt on time every month. This will prove you to be a responsible borrower, which will have a positive effect on your credit score.