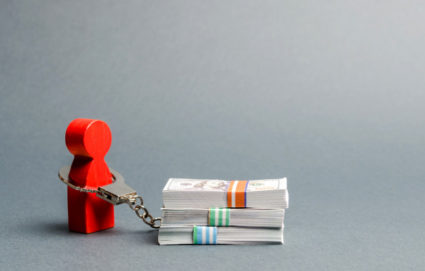 Struggling to pay off your debt? When you find yourself in debt it can feel as though you are drowning.
especially if you have to make multiple debt repayments to various companies and loan providers. Below we outline 4 top tips for paying off your debt quickly.
1. Round up your expenses
One of the easiest ways to start saving money is by rounding up your expenses. For example, if you pay £4.99 for a meal, round up the cost and place £0.01 in your saving account or if you have to pay a £47.60 electricity bill, place £2.40 in your savings account. While this may seem like insignificantly small amounts, if you do this for all your expenses, your savings account will soon start to grow.
2. Cut back on non-essentials
Purchasing a coffee once a day may not seem like a big expense, but over time the cost of buying daily non-essential items can be a significant drain on your finances. Limit buying take-away food to once a month and treat yourself to one coffee a week. This ensures you can still treat yourself whilst saving money.
3. Apply for a debt consolidation loan
When you are making multiple debt repayments, it can be hard to keep track of your money. With a debt consolidation loan, you only have to make one payment, making it easier to budget and manage your money. If both you and your partner are in debt, you can apply for joint debt consolidation loans, to ensure you can start saving as quickly as possible together.
4. Don't give up
It is important to never give up in the battle against debt. You should not run away from your problems or forget they exist, this will only make your financial situation worse. If you are feeling anxious about your debt, ensure you talk to someone about it such as a doctor or a family member.
Contact Debt Consolidation Loans
If you are struggling to manage your debt and would like to be debt-free as soon as possible, contact Debt Consolidation Loans today. No matter how much debt you are in, or how many organisations you owe money to, we can help.
If you're a homeowner and business owner, get in touch with the experts at Debt Consolidation Loans today for more information about how a debt consolidation loan can benefit you.
If you think a Debt Consolidation Loan is right for you, get in touch or call on 0333 577 5626 to improve your financial situation with one easy monthly repayment.
Our team is on hand to help with number of questions you may have.
If you are struggling with debt, please visit Money Advice Service for help and advice.
We are a broker, not a lender.