Get out of debt quickly and easily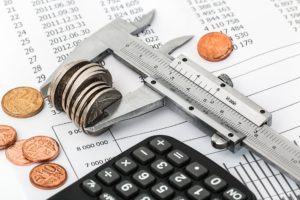 Getting out of debt requires willpower, discipline and motivation – but with the right tools at your disposal (like debt consolidation loans from a reputable lender) it can be a lot easier than you might think.
To inspire you, here are four helpful tips to help you on your way to a debt-free lifestyle:
1) Take a part-time second job
If you're already working full-time, the idea of taking on further hours might seem daunting – particularly if you've got a family to look after or other commitments elsewhere. However, if you've got a particular set of skills (graphic design, craft-making or baking, for example) you could be able to put in some hours from the comfort of your own home. Why not try advertising your skills locally on social media and see how you get on?
2) Debt consolidation loans UK
If you've borrowed funds from multiple sources and are struggling to pay back your creditors, there are lots of good reasons to take out a debt consolidation loan. A "several debts one helpful payment loan" can help get you back on track in a matter of months. Whether you need debt consolidation for paying off several credit cards, debt consolidation for married couples or are perhaps looking at self-employed debt consolidation loans, compressing your debts into one easily manageable package is a great first step to becoming debt-free.
3) Start planning for your future
Think about what your short and long-term financial goals are. If it helps, write them down. Whether you're simply saving up for a holiday or intending on purchasing a new home, identifying your goals will serve as a clear motivation for getting out of debt.
4) Budget, budget, and budget some more
After you've made some tentative plans about why you want to get out of debt, it's time to start budgeting to achieve those savings goals. This can mean being frugal when it comes to the weekly shop, or perhaps having to forget about a takeaway at the weekend, or a concert at the end of the month – but once you're out of debt, you'll find yourself in a much better financial position to enjoy all these things regularly.
Our team is on hand to help with number of questions you may have.
If you are struggling with debt, please visit Money Advice Service for help and advice.
We are a broker, not a lender.