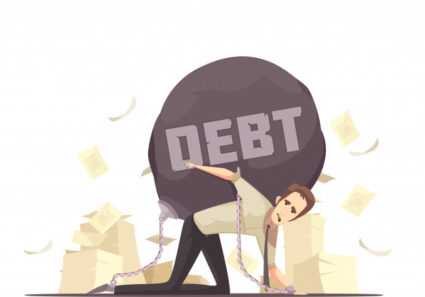 Could debt consolidation simplify your life
In today's fast-paced modern world, where there always seems to be something else that needs to be dealt with, finding ways to simplify our lives seems to be the secret to stress-free living. If you're juggling multiple debts, then simplifying your finances with a debt consolidation loan is a good place to start. If you're curious to know more, here's just a few reasons to take out a debt consolidation loan:
One creditor
With consolidated debt, you'll have only one creditor to deal with instead of several. No more having to explain yourself or your situation repeatedly to different lenders when there's just one easy point of contact. Just think of the time saved.
One monthly payment
By consolidating your several debts into one helpful payment loan, you have just one easy monthly payment to make each month instead of numerous payments leaving your account throughout the month, often at different times. This can make it far easier for you to budget your monthly finances.
Less interest payable
When you tot up just how much you're paying in interest each month to multiple creditors, consolidating debt can sometimes work out cheaper as less interest is payable. Think of the money saved.
Lowered monthly payments
When debt is consolidated, another benefit is that this can lead to lowered monthly payments, either because the interest is less when consolidating or because you opt to pay the debt back over a longer-term. This means more money in the monthly budget for other things.
Light at the end of the tunnel
Having just one debt to repay instead of several, with one easy monthly payment and one end date, is always going to be easier to manage and keep on top of. This helps you to focus on how, one month at a time, you'll move towards an easier, less stressful and debt-free life.
If you're looking for advice on debt consolidation loans and whether this is the answer you've been looking for to simplify your life and get back on track, why not contact us today to talk through your options.
If you're a homeowner and business owner, get in touch with the experts at Debt Consolidation Loans today for more information about how a debt consolidation loan can benefit you.
If you think a Debt Consolidation Loan is right for you, get in touch or call on 0333 577 5626 to improve your financial situation with one easy monthly repayment.
Our team is on hand to help with number of questions you may have.
If you are struggling with debt, please visit Money Advice Service for help and advice.
We are a broker, not a lender.