There are many benefits of debt consolidation for married couples, but the focus is so often on single people managing their finances alone.
A debt consolidation loan can help you both bring your finances back in order, but, you need to understand how to use that loan to its best potential.
Why consolidate your debts as a married couple?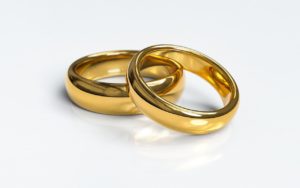 As a married couple, you both had lives before you met one another, which means it's possible that you both carried debt by the time you formed a relationship. When you pool your finances together, it can put great strain on them to have to bear the repayments of your combined debts up to that point.
This is where debt consolidation comes in – you simply take out a debt consolidation loan, pay off the combined debts you have accumulated together, and start your finances afresh! It takes all the pressure of you to keep track of your individual debts, you both now only have the one to think about.
Maximising the potential of debt consolidation
Debt consolidation loans make life so much easier, but it's important to make sure you're using them effectively. To do that, begin by taking stock of the debts you both have. Look at what is left to pay, how high the repayments are, and how regularly they're taken out. This will give you some vital information.
You can determine which loans it makes the most sense for you to pay. If you have many loans between you, you might not be able to cover them all with debt consolidation. Paying off longer-term loans will help you avoid accruing expensive interest over time, so should always be a prime consideration.
Start getting your finances back on track
It's easier than ever to apply for a debt consolidation loan, especially when you deal with the professionals at Debt consolidation loans – they can help you regardless of your circumstances. As long as you're a homeowner, you're guaranteed to be considered, even if you've been refused elsewhere.
Our team is on hand to help with number of questions you may have.
If you are struggling with debt, please visit Money Advice Service for help and advice.
We are a broker, not a lender.