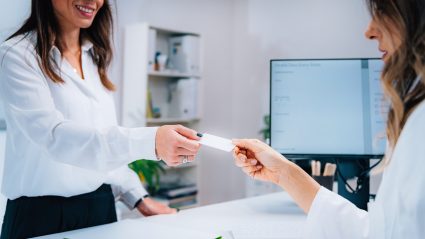 While the NHS is a world leader in public healthcare, increasing numbers of people in the UK are turning to private clinics for cosmetic and dental issues. However, the high cost of private healthcare means that some people take out one or more loans to cover the cost of their treatment.
If you've recently undergone cosmetic surgery or cosmetic dentistry and are struggling to keep up with your payments, the good news is that you could take advantage of a medical consolidation loan to help reduce your overall outgoings and get your finances back on track.
A medical consolidation loan is a form of finance which allows you to consolidate your current outgoings on medical bills. For example, if you've taken out several different loans to pay for different stages of cosmetic surgery, you might find that you're struggling to cope with paying multiple creditors. With a debt consolidation loan, you could pay off your creditors and only have one simple repayment to worry about.
The advantage of this is that you could end up paying far less in interest each month when you consolidate your debts. This makes repayments more affordable and will give your finances some much-needed breathing space.
Will this affect my credit rating?
Many people worry about whether consolidating their debts will adversely impact their credit score. The good news is that as long as you make your loan repayments on time and in full, you won't notice any negative impact on your credit score. In fact, you'll find that your rating actually improves. By repaying regularly on the dates agreed with your creditor, you're demonstrating that you're financially responsible. This could even open up doors to new lines of credit in the future – not only will you be reducing your monthly outgoings, but you'll also be taking proactive steps to make yourself look more attractive to lenders.
Who is eligible?
Regulations stipulate that you must undergo a credit check before being approved for medical consolidation loans in the UK. If your credit rating is exceptionally poor, lenders may not be willing to take the risk. However, different lenders have different criteria, so it's worth taking a look around to see what your options are.
For more information, don't hesitate to get in touch.
If you're interested in taking a breath of fresh air with your finances, Debt Consolidation Loans can help you find the perfect loan for you. Apply today.
Our team is on hand to help with number of questions you may have.
If you are struggling with debt, please visit Money Advice Service for help and advice.
We are a broker, not a lender.