Can I Get Debt Consolidation Loans for Bad Credit in the UK?
We get asked this question a lot. It's no surprise that over a course of our lifetime 1 in every 4 of us will have experienced issues with money, leaving us with a less than perfect credit file, we often hear people are embarrassed or feel they are the only one.
We totally understand that life throws us unexpected issues that we don't always foresee. Examples such as a job loss, divorce or any other factor that may have caused you a credit issue. This is no reason to think you could still not get a loan with bad credit, in fact, a lot of second-tier lenders will understand and take into account your personal circumstances to try and help find a loan that is right for you.
The answer is yes, you can.
A debt consolidation loan is often a good solution for those who are struggling with the reality of bad credit and high-interest loans, credit cards.
Debt consolidation loans bring your debt together in one place. This gives you one easy-to-understand payment to one lender with one interest rate, rather than multiple payments that leave your account at different times of the month. This is extremely useful if you have several high-interest loans coming out of your account at different times of the month. Please be warned that taking out a consolidation loan, will mean that you do have to be strict with your finances not to be tempted to run up other credit when you feel you have one lower amount to pay each month.
What Is A Debt Consolidation Loan?
A debt consolidation loan for bad credit means you borrow enough money to pay off all your current debts and owe money to just one lender.
There are two types of a debt consolidation loan. A secured loan, where the money borrowed is secured against an asset – usually a house. Or an unsecured loan. You can also draw out personal consolidation loans for bad credit if you have a poor credit score.
Unsecured debt consolidation loans bad credit
An unsecured debt consolidation loan is one way to deal with bad credit. Unlike a secured loan that relies on being fixed to an asset – like a house or a property – an unsecured loan is also known as a personal loan. It lets you secured a loan without putting your home or property at risk, these are generally a little harder to obtain as most lenders do generally rely on you being a homeowner but we do have some panel of lenders that can help with an unsecured consolidation loan
Small debt consolidation loans for bad credit
Many of our customers approach us about small loans they want to consolidate, this is something we can help with to Bring your outstanding loans together in one payment is made easy with a debt consolidation loan. This can also be the best option if you are dealing with more than one small loan with bad credit, many experiences small loans or credit cards they just want to put into one payment so they can get back some control on their finances.
Business debt consolidation loan for bad credit
Lots of business, end up borrowing in order to facilitate equipment or marketing costs. We fully understand that any business experiences set up costs, expansion costs and that having a business debt consolidation loan can put you back in control of bad business credit.
Allowing your outstanding debts to be made into one simple monthly payment.
Lots of people come to us that don't own business but are self-employed or freelancers, again this is something we can help with as the loan can be treated as a personal consolidation loan for you as opposed to one against the company.
Student loan debt consolidation for bad credit
We understand that you study hard to get a job and then when you need to potentially take control of your finances you need one simple payment you may have not had time to build up a sufficient credit file deeming you to be bad credit or simply forgot about an old bill which has meant your credit file is less than perfect, we understand that everyone has to start somewhere and if you're struggling to make a start on your career with a student loan to pay for, there are options. Student loan consolidation for borrowers with bad credit are offered by our UK lenders.
Debt consolidation loans for bad credit and low income
If you're working hard to pay off your debts, but are struggling with bad credit, there are financial options available that might work for you. Debt consolidation loans bring all your loans together so that your monthly repayment is only one payment, with only one interest rate that goes out once a month.
If you're on a low income, this could be a helpful way to manage your money, our team can assess your income and could even possibly suggest other avenues to look down like debt charities than can help, we understand that being on a low income causes pressure on finances and we can look to see if a consolidation loan is the best route for you to take.
Debt Consolidation Loans With CCJ
Trying to tackle problem debt can be a daunting task at the best of times, but if you also have a County Court Judgement (CCJ) hanging over your credit report, it can almost seem impossible. There are all kinds of ways in which you can make your situation better, but it's frustrating when so many of them seem to be closed to people with bad credit CCJ loans no guarantor in their past, so what are your options? If you're having trouble getting help because of a CCJ, turn to debt consolidation loans with ccj for support with a consolidation loan package that can be your ticket to financial freedom. We are here to offer you aid to apply for loans for CCJ and Bad Credit as well.
What Are Debt Consolidation Loans With CCJ?
For many people, the biggest problem with their finances is that they're confusing and disorganised. We take on debt at various points in our lives, planned and unplanned, and so everything from the payment dates on loans or credit cards to the interest rates you pay can be all over the place. As a result, you may be paying more interest than you need to, and the combined cost of all these small debts may be far more per month than you need to be paying. Debt consolidation loans for ccj and bad credit can sweep away all that confusion and combine all of your existing debts into a single lump sum that is covered by one monthly payment and one interest rate.
What Are The Benefits?
A debt consolidation loan can have many uses depending on your situation, from simply tidying up your messy finances to being the key that enables you to change your life from barely treading water to actually paying down your debt. Whether it's slashing the amount you pay in interest, boosting your credit rating by axing your high-interest loans, bulldozing a confusing payment schedule or a little of each, debt consolidation loans with CCJ and bad credit can truly transform the way your money works for you.
What About My CCJ?
There's no way around it, a CCJ can be a serious problem for people who want to explore their finance options, and many traditional lenders will be wary about offering loans or credit. That's why you need to see a specialist. Here at Debt Consolidation Loans, our specialist team of advisers have years of experience in helping clients in all manner of financial situations get the help they need, and for a consolidation loan, CCJs need not be a problem. We understand your situation and we make it our business to help you out by finding you the best bad credit CCJ loans no guarantor available, so you can start taking control of your finances again.
How Does It Work?
The last thing you need is yet another credit check that will impact your credit report, so we make sure to only ever use soft checks that won't go on your file. After telling us some information such as how much you want to borrow and over what term, your employment and residential information and your personal details, we'll be able to tell you there and then if you're eligible for a debt consolidation loan – no more waiting around and wasting time while a bank makes the decision. We always operate with your best interests in mind and we would never recommend a loan that is unaffordable, so it always pays to be honest in these questions so that we can find the best deal for you.
While some lenders might leave you in the lurch if you have a CCJ, you've got a friend at Debt Consolidation Loans. Thanks to our expert team we can help almost anyone get the finance they need, so get in touch today to start your journey!
How to consolidate my debt with bad credit
If you're working with multiple debts and are experiencing a bad credit rate, there are options that might work for you. A debt consolidation loan could be the best method of debt consolidation, which brings together more than one debt into one monthly payment.
We look at all your outgoings and income, we then work with how long you would like the debt for and the amount of debt your in and would like to pay off, this way we can give you the best option that suits your financial needs.
How to consolidate debt with bad credit score
Having a bad score does not mean you could not get a debt consolidation loan, every lender we deal with has it own criteria and we look at each application on a case by case basis, having a bad credit score does not always reflect the truest of financial reasons and so we understand and are still able to help.
Trying to put your financial affairs in order with a bad credit score can feel like an uphill battle. If you're working around an issue of bad credit, you may find that a debt consolidation loan is an answer for you. Bringing together your debts into one manageable monthly payment may improve your financial outlook.
How to consolidate debt bad credit no guarantor
This is a common question we are often get asked, most of our lenders do not require a guarantor in order to obtain a consolidation loan.
Many consolidation loans are secured against a home or a property, any loan that is secured against a property is at risk if you default on the loan.
If you need a debt consolidation loan but are dealing with bad credit, then there are options that are worth exploring.
If you would like to take out a debt consolidation loan without a guarantor, we will be to help.
Debt consolidation loans for
non-homeowners
with bad credit
A lot of tenants approach us to ask about a consolidation loan, With bad credit and wanted to know if we can still help them, the simple answer is Yes
Not everyone is a property owner and it's a trend that is set to continue. A large percentage of the population don't own their own home, either renting or living with family, but it's just as important that non-homeowners can access credit.
A personal loan is often a helpful way of dealing with debt consolidation if you're living with bad credit.
Best way to consolidate debt with bad credit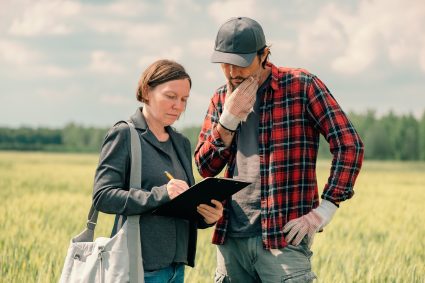 There are many different – and often confusing – ways to improve your financial outlook if you're living with bad credit.
Write down a list of all your debts, try and find out what interest your paying on those debts and aim to work out what you can afford to pay each month. Chip away at the smallest loans first and then work out how much you would need to borrow
The most helpful and often the easiest ways to do this is a debt consolidation loan. A debt consolidation loan makes it easy to bring your debts together in just one loan, with one monthly payment and one interest rate.
How to apply for a debt consolidation loan with bad credit
To apply for a debt consolidation loan, simply follow the simple online application, but there are some simple steps that you can take before getting in touch that will really help you. Making sure that you understand how much you need to borrow and how much you can afford to repay will help to make your application process much more straightforward.
Where to get a debt consolidation loan with bad credit
There are many debt consolidation loan options to choose from and it will pay for you to do your research and find the lender that is right for your circumstance. Check the internet for lenders or speak to your local citizens advice centre
Our team is on hand to help with number of questions you may have.
If you are struggling with debt, please visit Money Advice Service for help and advice.
We are a broker, not a lender.