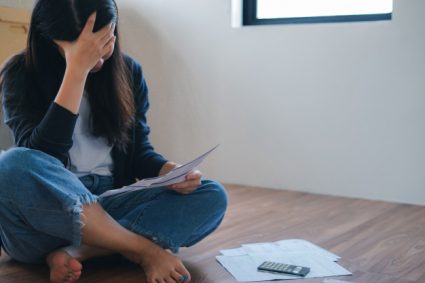 Factors that can affect your credit score
Figuring out how your credit score works can seem complicated at first, but there are a few simple steps you can take to boost your credit score and improve your chances of receiving a loan. Factors that impact your credit score include:
Payment history
The most important factor that will impact your credit score is your payment history. Even if you miss a payment for a loan once, your score will be impacted negatively, so it's essential to make your payments in full and on time. Lenders want to ensure that you are going to repay your debt on time when they are considering whether to offer you credit. Payments including credit card bills, mortgage loans, car loans and student loans will all affect your score, so it's essential that you keep on top of them.
Credit age or credit history
Your credit age will affect approximately 15% of your overall credit score. A lender will look at two main factors when considering the age and history of your credit accounts, which are:
The age of the account that has been active for the longest
The average combined age of your accounts, which is calculated by adding up the total age of each of your accounts and dividing it by the number of accounts that you possess.
The longer that you have held your accounts for, the more it will impact your credit score positively, so it's a good idea to keep your older accounts open unless you have a valid reason to close them.
Credit enquiries
There are two types of credit enquiries that can affect your credit score: hard enquiries and soft enquiries. Hard enquiries appear on your credit report and can reduce your score for a while before your credit begins to improve again. Soft enquiries don't appear on your credit report, so the fewer hard enquiries that show up on your credit report, the better. Hard enquiries make up approximately 10% of your total credit score.
If you're a homeowner and business owner, get in touch with the experts at Debt Consolidation Loans today for more information about how a debt consolidation loan can benefit you.
If you think a Debt Consolidation Loan is right for you, get in touch or call on 0333 577 5626 to improve your financial situation with one easy monthly repayment.
Our team is on hand to help with number of questions you may have.
If you are struggling with debt, please visit Money Advice Service for help and advice.
We are a broker, not a lender.