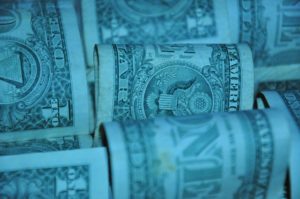 There are a lot of debt consolidation companies, many appearing in business every week, which possibly reflects on the need. So there are quite a few companies to consider if you are exploring ways to get rid of your debt.
It's worth researching how these companies work before seeking debt consolidation advice from them.
There are different processes with the different debt consolidation companies, but this is the usual way it proceeds. When somebody agrees to signing-up to a particular company then they will have a period of time for negotiation.
This negotiation time is when the consolidation company is talking to each individual creditor to try to reduce the monthly payment amount or all the balance. It takes around 4-5 weeks to go through this negotiation stage. Usually payments aren't happening during this time, which can become a little problematic.
Within this process, usually, debt consolidation companies will offer debt consolidation loans. These loans can be directly from that particular company or from a third party loan company. Under the debt consolidation programme, they allocate a suitable amount for each creditor and dispense the money as appropriate.
The consolidation loan interest rates are around 12-15%. This is generally higher than the interest rate for personal loans, it is less than the rate on the majority of credit cards.
A secured loan is safeguarded by an asset, owned by the borrower, like a house or a car. Debit Consolidation Companies can provide these secured debt consolidation loans, as well as unsecured with variable or fixed rates of interest.
The lender can repossess the asset and sell it to recoup the money it's owed, if the borrower defaults on the loan. It's a higher interest rate if it is an unsecured debt consolidation loan because it's backed purely by a promise to pay.
It's the same amount to pay every month if the loan payment is a fixed interest rate, whereas variable interest rate loans fluctuates with the market.
Sometimes, the first payment purely covers the cost to monitor and run the credit report, admin the loan account and pay closing costs and lending fees. So it's important to know how debt consolidation companies deal with initial loan payments.
Usually, payments to creditors start after this first payment, so be aware that not all creditors post these payments in a timely way. This can sometimes be due to understaffing.
The UK Office of Fair Trading (OFT) regulate companies offering these debt consolidation services. The organisation publishes guidance when they hold a consumer credit license. Recently, OFT make sure they conduct greater scrutiny around the process of when companies apply for a licence.
The best way to go forward is to compare debt consolidation companies to find the best one with the best reputation, along with the most affordable rates for debt consolidation loans. If you don't want to pay for debt consolidation advice, then it's worth approaching the National Debtline.
This connects you to low-cost lenders and some free consultations around a debt consolidation programme.
Our team is on hand to help with number of questions you may have.
If you are struggling with debt, please visit Money Advice Service for help and advice.
We are a broker, not a lender.