Credit Cards Debt
How should I pay my credit cards, when I am struggling in debt? Debt consolidation loans explain more.
The novelty of receiving your first credit card as a student with the opportunity to spend, spend, spend, without asking for permission, could spiral out of control very quickly and credit card debt can begin this early in adult life.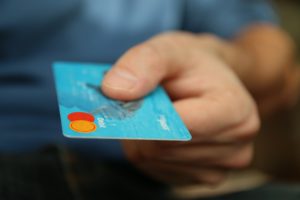 If you're not careful, you may reach the limit of the card and struggle to be able to pay just the minimum amount needed each month. This may not even cover the interest rate amount charged and you could end up going over the limit.
Then, it's very easy to move forward a few years later and still have the same credit card after you graduate and start your first job… then another pre-approved credit card lands on your hallway mat with a lower interest rate. You transfer the balance to pay it off quicker and maybe just revert back to the original card for a few little treats… but careful… before you know it both cards are at their limit and you're back in more debt than before.
Maybe it all ceases at this point. However, that's not usually what happens. It's easy to make another credit card application for another credit card and then spending gets out of control again.
Debt Management Companies probably see this quite a few times. It could be because of redundancy or overspending but, regardless, in a blink of an eye, you can easily find yourself with multiple credit card debts and absolutely no thought of how it spiralled out of control or what to do about it.
You have to think of a method to pay them off or hold back on future spending and maybe even file for a DRO or an IVA.
Get your debt under control by following a few tips from this list –
Account for every pound you spend and establish a strong budget to stick by every month. Be honest, what do you absolutely need and what can you get rid of each month. Cancel a few jollies or takeaways in order to get back on track.  You will find this helps.
Make a plan. Sit down and work out how much you owe, the interest rates, etc and rank them in order of priority to pay off. The higher the interest rate, the quicker you should try to pay off.
Budget a payment plan by working out what the total amount you need to pay back on your credit cards and try to up all the minimum payments as much as you can. If there's any spare cash at the end of the month, then try to pay it into the cards.Once you get into this routine and way of thinking, it will become second nature. It can be hard at first and it does require a lot of focus, but gradually you will hopefully notice a difference.Consider cancelling your credit cards as you pay them off. Try not to use the credit cards to pay off the payments. This could just slide you back down.

Once you eventually get down to the last couple of cards and pay them off, then it's worth trying to put them away at the very back of the draw for absolute emergencies.

Debt consolidation loans offer debt consolidation loan service for homeowners talk to us today about your consolidation options

for further money advice please visit https://www.moneyadviceservice.org.uk/en