Debt Consolidation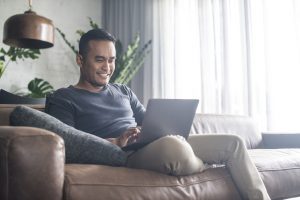 Having multiple debts isn't uncommon. Most people will have a combination of debts such as mortgages, car loans and credit cards.
For many, this is manageable – providing they spend within their means and pay off the debts in full without accruing interest (unless that comes with the loan in the instance of a car PCP deal, for instance).
Thankfully, there's a really smart way to avoid the perils of missing payments when you have multiple debts to repay, and it's known as a debt consolidation loan. This combines all of your debts into one, single monthly payment for easy repayment management and a clear path to a debt-free future.
Things to take into consideration beforehand
Debt consolidation loans aren't for everyone or every situation, which is why its important to take a few key elements about your situation into consideration before opting for this solution.
The biggest factor could be your credit score, because a debt consolidation loan is just like any other loan – you need a good credit score to obtain one.
If your credit score is bad or you feel uneasy about taking out another loan, listen to your gut; no matter how smart consolidation loans might be, if they don't feel right, it might be best to bow out.
Identify your debts
A good debt consolation loan company will help you with this step, but it pays to suss out all of your debts before you approach them in order to make the process as easy as possible.
Take a look at every debt you have and list them by the amount you owe. Be brave and include everything, because debt consolidation loans will help you address most forms of debt.
Pay off anything you can, first
You might have some low-hanging fruit that you can sort out before taking out a consolidation loan. And, if that's the case, it makes sense to settle them now, because that will enable you to concentrate only on the debts that can't be repaid in full without assistance.
Get into the right mindset
Taking out a debt consolidation loan isn't a small thing – as safe and sensible as it might be, it's another debt that you're taking on in order to settle all your other debts.
This is why you need to get in the right mindset before taking one out. Remind yourself why you're doing it and promise yourself that you'll keep up those monthly repayments (which, any how, should be far easier when there's only one Direct Debit to take into account!).
Speak to the right debt consolidation loan company
You can't undertake a debt consolidation loan by yourself – you'll need an experienced company to do the setting up, paying off existing debts and maintaining the loan for you.
Thankfully, we exist! And that means you can take out a debt consolidation loan with the peace of mind that you have the right company doing the admin and fiddly bits for you!
That's it!
Taking out a debt consolidation loan is a simple process and one which has helped countless people get themselves back into the black. Use our tips above to set yourself up for a debt-free future!
Our team is on hand to help with number of questions you may have.
If you are struggling with debt, please visit Money Advice Service for help and advice.
We are a broker, not a lender.