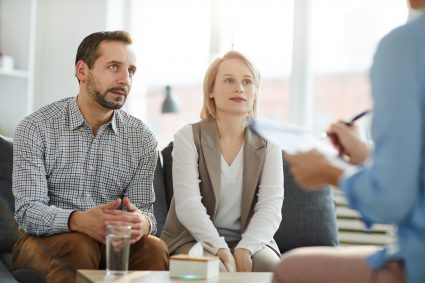 If you choose to take out a debt consolidation loan as a married couple, you are essentially agreeing to use your combined income and credit capacity for the application process. Here we discuss the advantages and disadvantages, and what must be considered:
Advantages of getting a loan as a couple
In general, it is easier to improve the quality of your application and increase how worthy you are of credit by combining your assets. This way, if one of you has a higher debt-to-income ratio than the other, you can use the lower figure to improve the ratio. If you happen to have a bad credit score, you may be refused a debt consolidation loan. However, if your spouse's credit score is better, your application may be approved by taking this into account.
Disadvantages of joint loans
As you'd probably expect, if you borrow money as a pair, you are both legally obligated to pay it back, despite how your individual incomes may differ. In most cases, one spouse is taking more responsibility for the debts created by the other. As they are now equally liable for repayment, this member of the pair may have put themselves at financial risk. In this case, you should also expect to see a potential fall in your credit score, as any debts that were originally affecting your spouse's loan will also have an impact on yours.
While nobody wants to pre-empt a marital breakdown, this possibility must be considered before you take out debt consolidation for married couples. If you end up divorcing your spouse, you will still be liable to pay back any joint loans. Debt cannot be specifically allocated in a separation agreement, meaning you could easily be left with debt payments that you can't afford, and shouldn't have been yours to pay in the first place.
Debt Consolidation Loans can help
If you are unsure as to whether a join debt consolidation loan is the right way to go, we are happy to offer advice and assistance.
Get in touch today for more information and guidance.
For more information on debt consolidation loans UK, don't hesitate to get in touch.
If you're interested in taking a breath of fresh air with your finances, Debt Consolidation Loans can help you find the perfect loan for you. Apply today.
Our team is on hand to help with number of questions you may have.
If you are struggling with debt, please visit Money Advice Service for help and advice.
We are a broker, not a lender.