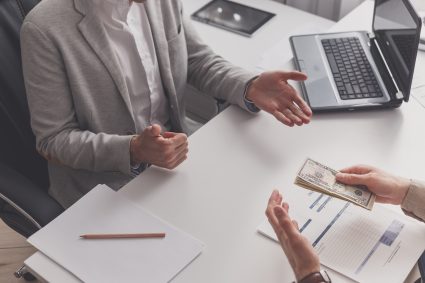 Getting a loan while in debt can be a difficult prospect, but if you want to get out of that debt then debt consolidation loans might be the perfect option for you. How do you apply though? How do you get a successful loan application when you're already in debt? These three key tips on getting a loan while in debt will help you get the money you need.
1. Know how much you owe
The first step is to have the clearest possible understanding of what your debt looks like. Without this, you won't be able to secure the right amount of money you need to clear your debts. Contact your lenders and try to get the most accurate possible picture of what you're paying out every month – include any arrears and late fees in your total. There's no way of fudging the numbers, so be as honest as possible and you will be able to understand what you need to borrow to pay off your debts.
2. Be as honest as possible
It can be tempting to try and minimise your debt when you apply for a loan to make your situation look a little better, but this is entirely counter-productive. Firstly it means you might not actually get enough money to properly clear your debts, which defeats the object of a debt consolidation loan. Secondly, there's no way to cheat it, as financial lenders will look at independent sources to verify if what you have claimed in your application is accurate. If not, they will deny your loan.
3. Get proactive and apply immediately
It can be a daunting prospect if you have looming debt to make a start, but you need to do it as soon as possible. The more charges you rack up, the deeper that pit of debt is going to get. The sooner you make your application, the sooner you can get the money you need to clear your debts and free up your finances. With one simple repayment to track, you can better manage your money. So don't wait until tomorrow, make your application with Debt Consolidation Loans UK today
For more information on debt consolidation loans UK, don't hesitate to get in touch.
If you're interested in taking a breath of fresh air with your finances, Debt Consolidation Loans can help you find the perfect loan for you. Apply today.
Our team is on hand to help with number of questions you may have.
If you are struggling with debt, please visit Money Advice Service for help and advice.
We are a broker, not a lender.