Debt Consolidation Management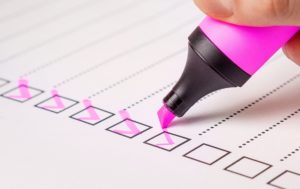 Debt consolidation management programmes offer people advice and help around debt management.
There are many debt consolidation management companies around, which offer people help and advice around debt management, reduction and how to create an affordable living budget. These companies can be non-profit charity organisation, building society, banks and debt consolidation companies.
If debt has gotten out of control and you have too many bills to keep on top of, then the aim of a debt consolidation programme is to help individuals to start getting on top of their debts and living within their means within a more affordable monthly debt payment.
For people struggling to make debt payments, a debt consolidation management plan is designed to create an agreement with your creditors to make a more affordable monthly payment each month.
The debt management company will negotiate with all your creditors to provide a more managed payment plan
How much you can pay tends to dominate the parameters of the debt consolidation management plan. For the total of how much is owed to each creditor, the individual will make a single payment and this will be proportioned out to each creditor.
There are non-profit companies like CCCS and the National Debtline who offer their services at no charge to establish a debt management programme for an individual. Otherwise, other companies may charge a fee.
The features of a debt consolidation programme is that, if it includes a loan, this will often be at a lower interest rate than the existing debt interest rate and it's spread over a longer period of time, therefore it should lower your monthly payment.
It's an interesting option to people because on top of this, there may also be a negotiation to freeze interest charges while the debt consolidation management plan is being put into place, therefore preventing more interest rates accruing during the period of time the negotiations takes by the debt consolidation company with your creditors.
It enables people to have more control, if debts have spiralled out of control, because it's one payment every month towards the debt consolidation loan, not lots of different payments for different bills. This programme is purely for unsecured debts. You can't include anything financed asset like a car or house.
Nobody has to agree to a debt consolidation plan, debtors don't have to agree to be incorporated into the plan, they can just keep chasing payments and even take you to court in order to receive the payment.
However, having said all of this, it's likely that creditors will listen to proposals made by debt consolidation companies because they would rather receive money via this plan than the potential of not having any at all, if ultimately people can't pay.
It doesn't write-off your debts, it purely incorporates all debts into a more affordable debt consolidation management programme.
It helps to ease off calls, letters and constant chasing from debt collectors, but when taking out a debt consolidation loan, you must keep responsible for paying the full amount of all the debt.
It's important to check that any company you use is licensed by the Office of Fair Trading. Let you know how much any up-front costs are in putting together the debt management plan.
You can only qualify for a debt consolidation management programme if you have enough money, after all living costs are paid. If there's only a little amount of spare money, then you may not be accepted into a debt consolidation programme. Therefore, it's best to talk to professional counsellors to discuss other ways you could approach to tackle debt.
Our team is on hand to help with number of questions you may have.
If you are struggling with debt, please visit Money Advice Service for help and advice.
We are a broker, not a lender.