Banking revolution with Apps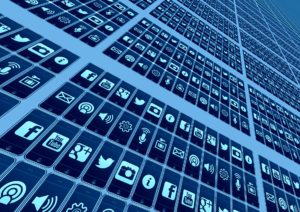 Imagine a bank which you can't visit or speak to on the phone or access via your usual internet browser. Such is Atom – a new kind of bank that you can deal with only via the app on your smartphone or tablet.
Atom plans to have 5 million current accounts by 2020 and mainly targets the 18-34 age group. "We won't be for everyone and we're OK with this" says their website. They are aiming to accommodate personal and business customers "who are comfortable using digital".
Atom is the second app-based bank to be launched in the UK: the German bank, Fidor, like Atom, is free and does not credit check potential customers. Fidor "offers innovative and simple banking solutions" and invites people "to be part of the banking revolution".
Similar banking services are also now being offered by Monese and Ffrees but these are not actually banks and there are some strings attached (like charges). However, they are proving popular because they accept customers without a permanent address and those with a poor credit history. Monese is specifically targeting "unbanked, expat and immigrant consumers" and Ffrees claim to have opened more than 60,000 accounts. Their websites promise to set up your account in minutes, even if you're new to the UK. There is no overdraft facility or credit card but otherwise the current account acts much as expected, with the facility to have your salary paid into it, set up direct debits and standing orders, and use their debit card in shops and to make withdrawals at cash machines.
It's all worlds away from the days when you had to visit a bank, an actual building, with its unhelpful opening hours and long queues. And, yes, they were all shut on Bank Holidays.