Competition
is key to
 loan deals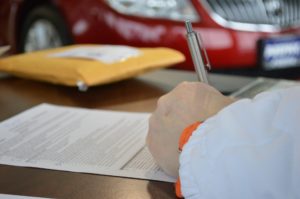 This summer we've seen personal debt consolidation loan rates at the lowest they've ever been. Obviously the low Bank of England base rate helps that, as does a strengthening economy and the little bit more prosperity that this brings to the UK household.
These lower rates are, however, mainly down to one other important factor that hasn't previously been in such rude health – choice and competition in loan providers.
The record low personal loan rates we are seeing now have been driven by competition among some of the banks, and more recently by peer-to-peer providers RateSetter, Zopa and Lending Works.
The traditional High Street banks are generally less competitive in this marketplace, but the supermarket banks have applied the same approach that they do with grocery products, instigating a price war that has in the main been driven by the likes of Tesco Bank, Sainsbury's Bank, Cahoot and M&S.
This does not necessarily apply to loans of all shapes and sizes, however. Lenders are tending to cherry pick their deals and are more competitive on the larger loans of £7,500 and above, and this is where the best deals can be found. Rates as low as 3.6% APR can be achieved with some of the aforementioned banks. Sub 4% APR was something that until recently only existing customers could ever benefit from, but first time customers are now also able to get deals at these low rates.
However, rates on smaller sums are much higher mainly due to the fact that default rates tend to be higher on such sums. Loan providers are charging rates well into double figures for loans of less than £7,500, with payments on a £3,000 loan from well-known High Street lenders offering rates of over 20% APR in some instances for 3-year deals.
It is, therefore, really important for borrowers to weigh up all the options in considering a personal loan. Where your credit rating and wider financial situation allows, it might, for example, make sense to take out a larger loan over a longer period of time in order to benefit from the much lower interest rates than it would to take out a smaller loan over a shorter period of time at a vastly higher rate. As long as you are disciplined about the repayments and have a clearly beneficial plan for how the loan is used, this could be a more favourable option that might not have been considered.
Another option for those wanting shorter term loans is to consider other suitable forms of borrowing such as credit cards. Competition in the credit card market is also strong and has been reflected by some good deals being offered with longer 0% balance transfer free periods or lower representative APR's.
The key for anyone looking to take out a loan is to fully consider how much you need or can afford to borrow, and how quickly you need to pay it back. Competition in the loan market makes for much more choice and generally more favourable rates, but looking at various permutations before deciding on the best loan solution is always sensible in making sure you get the right deal.
Debt Consolidation Loans are a UK based Debt Consolidation Loans Broker, We can help with any form of Debt Consolidation you may need.