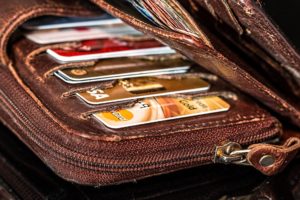 Getting out of Credit Card Debt
Need help getting out of credit card debt? A consolidation loan for credit card debt can be a good option, but it's important to get out of the credit card trap at the same time if this is to be a long-lasting improvement to your financial situation. In this blog, we'll explain a few options for you to learn how to help your current financial situation.
Credit, as a phenomenon, has been growing and growing for years. More people are using credit cards and going into debt for things they need, or just want, to buy, and this can often lead to the "credit card trap". Here is what exactly the trap is, and how you can get out of it without causing damage to your personal finances.
What is the "credit card trap"?
The credit card trap is what happens when you end up spending too much on credit cards, and especially when this happens across multiple separate cards. When you spend using a credit card, you're essentially spending your future money, which means that every penny that stacks up can come back to bite you. This can build and build, to the point where you've spent so much you can no longer afford to pay off the card, or even get another card to pay off the original card.
Eventually, interest will accrue, and your credit card debt will continue to spiral out of control. You will be trapped by credit card debt. However, there is a way to escape the trap and a way to avoid it altogether.
Managed spending
By limiting your credit card spending to a level you can afford every month, you can easily ensure that your spending doesn't exceed what you can pay back. For example, if you have £100 available for repayments every month, it makes sense to only spend £100 on your credit card in that month. Even if you pay it off in a later month, this makes sure that whatever you spend can be covered, and is only risked by a major change in your financial situation.
Debt consolidation loans
If you find yourself in financial difficulty in spite of this advice or your situation has changed, then a debt consolidation loan might be ideal for you. These loans cover all of your debts in one blanket sum, leaving you with one easy payment at regular intervals. No matter how many credit cards you have, a debt consolidation loan pulls them under one umbrella, making repayment easy and uncomplicated. If debt consolidation loans interest you, get in touch today to take the first steps towards financial freedom.
Our team is on hand to help with number of questions you may have.
If you are struggling with debt, please visit Money Advice Service for help and advice.
We are a broker, not a lender.