Parents Debt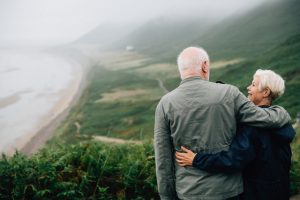 A loss in the family is emotionally taxing for everybody, let alone with the impending financial hurdles that you will face, extortionate funeral costs, for example.
The last thing you need during your phase of mourning – or any time after – is needing to consolidate debts or having debt collectors at your door attempting to retrieve your parents debt. 
If you are worried about inheriting debts from parents after a loss, you should note that their debts will be owed to their estate. A loved ones 'estate' is a culmination of their property, investments and savings. When the debt is owed to their 'estate', it means these entities are sold and the money earned is used to repay the debt.
Will I Inherit My Parents Debt?
The short answer is that you will not inherit your parent's debt unless you had a joint loan agreement or if you were down as a guarantor. But you will not just become responsible for your parent's financial obligations by default. 
However, after a loved one dies, their estate will be handled by one or more designated 'executors,' or an 'administrator' if there is no will present. It is then the executor's job to deal with the debts and ensure they are paid using the funds from the sold estate. Handling the estate also includes the physical selling of their property or vehicles, as an example. 
Debts that Need Immediate Consideration
If you are designated executor after a parent or loved one has passed away, there will be a few debts that will require urgent attention; these include:  
Funeral costs

Legal costs to the solicitor who is handling your parent's will and estate

Unsecured debts such as credit cards, utilities and council tax

Secured debts such as a mortgage or loans secured against a property. Secured debts against the property are where complications may arise
What Happens if you Inherit a House With a Mortgage?
If you inherit a house with a mortgage, the debt attached to the property will be passed onto you as a beneficiary as the lender will still require the outstanding funds. 
There are several ways that this mortgage can be covered so no need to panic straight away:
The Estate Covers the Mortgage
When a person passes, the estate is an amassed total of all property, savings, investments. Before the estate is passed onto the beneficiaries in the will, the total funds will be used to cover any debts, this includes any outstanding mortgage. There could be enough money from other resources to pay the outstanding mortgage, meaning you will inherit the property without having to worry about the mortgage. 
The Property Covers the Mortgage
The property covering the mortgage means selling the property to cover any unpaid mortgage debts. After the mortgage has been paid off, the remaining equity will be rightfully owed to the inheritor of the estate. 
You Pay the Mortgage 
If you have inherited your parent's house with an outstanding mortgage, you can choose to pay the mortgage yourself if you have sufficient funds to do so. You can choose to pay the mortgage in monthly debits as a regular outgoing, or you can use money from an insurance policy settlement. 
Letting the Property Pays the Mortgage
If you have chosen to keep the house on and take over the mortgage payments yourself, but do not have sufficient income to make monthly payments, you can rent out the property. Letting the property will not only cover the mortgage agreement, but you might also gain a profit each month, but you will have to declare all earnings for tax purposes. 
Is there a Life Insurance Policy?
Aside from inheriting a house with a mortgage, there are other instances where debts will become your responsibility, including joint loans or if you acted as a legal guarantor. Aside from this, you and the family will be required to cover funeral costs, which are notoriously expensive as of late. 
Many people take out life insurance policies, and any insurance settlements can then be used to fund any funeral costs or outstanding debts. 
If a parent has sadly passed away, you should investigate as to whether they have an insurance policy in place. If so, are you entitled to claim this settlement as an executor? This lump sum of money will help to ease any extra and unnecessary stresses in your time of mourning. 
If you are not executor on your parents will or an insurance policy, you can apply for probate. Applying for probate means you will take responsibility and ownership of your parent's legal dealings, property and any estate. 
Are You Being Chased for your Parents Debt?
If debt collectors are chasing you for your parent's debt that is not your legal responsibility, you must file a complaint at the earliest convenience. You should contact the Financial Ombudsman Service with details of the debt collectors who are chasing you for money and formally report them. After you have officially reported the debt collectors to the Financial Ombudsman and it is found that you are not legally responsible for your parent's debt, they should cease chasing you immediately and will not be allowed to contact you in the future. 
How to Manage Debts that you Have Inherited
If you had taken out a joint loan or acted as a guarantor for a parent, managing the payments by yourself after they have passed away might be challenging.
If the debts are across several loans, merging all of the payments into one consolidated loan might make it more manageable and more straightforward to organise and pay on time. 
Debt Consolidation Loans is a professional service that strives to ease the burden of debt management by consolidating all loans into one simple monthly payment. If you have questions about our services or want to take out a consolidated loan, call us today on 0333 577 5626 or complete our online form and we will be in touch. 
Our team is on hand to help with number of questions you may have.
If you are struggling with debt, please visit Money Advice Service for help and advice.
We are a broker, not a lender.