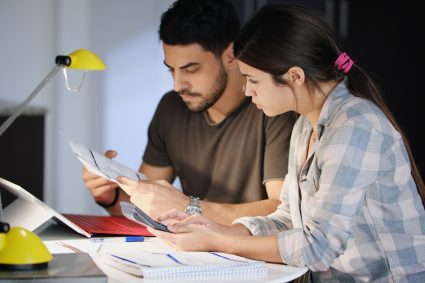 Lots of us experience debt at some point in our lives. In fact, over half of UK adults went into 2020 with personal debt, a number which is sure to have grown given the tough economic climate. If you feel like you've got to a point where your debt has spiralled out of control, a debt consolidation loan could help you to get back on track.
What is a debt consolidation loan?
A debt consolidation loan does exactly what it says on the tin; it's a personal loan that allows you to combine several credit card or personal loan debts that have become unmanageable, leaving you with just one affordable monthly payment. They can either be secured (where it's secured against something you own, usually your home) or unsecured (where the lender has no claim on your property). They are especially useful if you can't cover your interest payments or your payments aren't making a dent in your overall debt.
Benefits of a debt consolidation loan
The benefits of these loans are that you can reduce your regular payments, leaving you with more money in the bank every month. You're also only paying one lender, making it easier to keep track of who and how much you owe. Plus, the mental health benefits of reducing your money worries is invaluable.
What debts can be consolidated?
You can use a debt consolidation loan to combine a wide variety of debts, including credit cards, loans, debt collection agency debt, tax arrears, payday loans, overdrafts, outstanding utility bills and bailiff debts. You can consolidate as many different debts as you like, so long as you can borrow the correct amount and afford the monthly repayments.
Who can get a debt consolidation loan?
Just as with any loan or form of credit, the lender will check your credit score and ensure you can afford the payments. Although a credit check is performed, it's still possible to get a debt consolidation loan even if you have bad credit, so it's worth discussing your options.
If you're a homeowner or business owner, our friendly team are on hand to offer advice on debt consolidation loans. To find out more or begin your application to move several debts into one helpful payment loan
For more information on debt consolidation loans UK, don't hesitate to get in touch.
If you're interested in taking a breath of fresh air with your finances, Debt Consolidation Loans can help you find the perfect loan for you. Apply today.
Our team is on hand to help with number of questions you may have.
If you are struggling with debt, please visit Money Advice Service for help and advice.
We are a broker, not a lender.