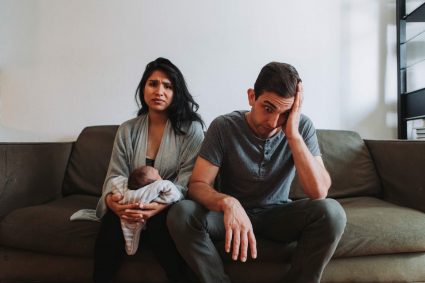 Universal Credit delays causing UK families to be burdened with extra debt
A damning report released this week by the National Audit Office (NAO) has highlighted that a staggering 80 percent of 'poor families' have been negatively impacted in a 'significant way' as a result of having to wait more than a month to receive money.
According to the content of the report, four out of five claimants have had their finances docked in the wake of the coronavirus crisis, meaning that even when the money they are owed eventually does arrive in their bank accounts, they struggle to be able to afford basics such as food, rent and other household bills.
What's more, it would appear that the system – already flawed when it comes to handing out money in a speedy manner – is also undergoing significant problems in an array of areas. According to the NAO's report, initial estimates claimed the costs associated with introducing an 'enhanced' benefits system would be around £1.4 billion, but due to a range of delays and poorly designed software updates, costs currently sit at a staggering £4.6 billion.
And, if that wasn't bad enough, a report published in the Mirror has found that almost £1 out of every £10 paid out as part of Universal Credit outgoings is doled out 'incorrectly'.
With the coronavirus pandemic placing more and more individuals and families in dire financial straits, and given that the benefits system is not currently working as it should, the need to look after one's money and keep outgoings to a minimum has never been more vital.
Getting debt under control
The ongoing coronavirus pandemic has resulted in numerous consequences, and while many of them can be deemed as negative, it has ultimately made more people sit up, take note, and become aware of the need to adequately manage their finances. With millions having been furloughed, given the spate of redundancies in recent weeks, and the widespread consequences associated with the burdened Universal Credit system, it has become apparent that to survive, money must be utilised more effectively; for many, that starts with sorting out their debt.
One of the primary ways of beginning the process of balancing your books is consolidating debt with a debt consolidation loan for bad credit. By having a solitary payment to make each month – as opposed to an array of payments to numerous sources and at various times – it is possible to plan better and also keep track of all debt-related outgoings quickly and easily.
Need to get in control of your cash? Get in touch with us today.
Our team is on hand to help with number of questions you may have.
If you are struggling with debt, please visit Money Advice Service for help and advice.
We are a broker, not a lender.