Scammers target pensioners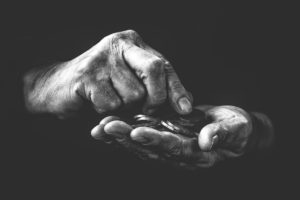 The over-55s are being targeted by scammers who want to get their hands on people's pensions now that the law has changed, Citizens Advice reported recently.
In April 2015, new rules were brought allowing pensioners to take out more money from their pension pot. In the first two months, £1.8bn worth of pensions were cashed in, with savers taking an average of £15,500 each. Many people wanted to pay off debts or reinvest the money.
Scammers know that pensioners now have access to more funds than before and that the elderly may be more vulnerable and easier to con. But in fact anyone can fall victim to the scammers – they are very clever and can seem extremely plausible, sounding knowledgeable when they talk about finance, directing you to an impressive website and sending out glossy brochures.
Scammers bombard their targets with phone calls, messages and emails, offering bogus investment opportunities and free pension reviews. A free review may sound innocent enough but the scammer will use the opportunity to get full details of your financial affairs, and may try and visit you at home.
Scammers can clean out a pension pot and even leave the unwary pensioner with a tax bill as well.
T
ak
e
the following precautions:
DO get impartial advice
DON'T be rushed into any decision
DON'T give out personal or financial details
DON'T discuss your affairs after being cold called – just hang up or ignore the email or text
DON'T be tempted to try and take out your money before the age of 55. Most schemes do not allow this and if an "unauthorised payment" is made, tax at 55% will be payable.
If an investment sounds too good to be true, it probably is.
Before investing in anything, go to www.fca.org.uk/scamsmart and check the list of known scams. Further information can be found at www.pensionwise.gov.uk/scams and www.citizensadvice.co.uk.
Debt Consolidation Loans are a UK based Debt Consolidation Loans Broker, We can help with any form of debt consolidation loans for bad credit you may need.