Money Management for Toddlers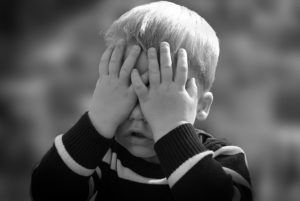 News that £700,000 is being spent on a project to find the best ways of educating children as young as three about money has come as a surprise to many. But Caroline Rookes, chief executive of the Money Advice Service (MAS), insists that financial habits are formed at an early age and Sir Kevan Collins, chief executive of the Education Endowment Fund (EEF), stresses that developing a good level of financial literacy is important for success in later life.
Time was when it was left up to parents and carers to instill into their offspring the importance of good money management.
Then credit cards came along aimed at youngsters aged between 8 and 18, and their parents, to help children learn to manage money responsibly.  Osper, for instance, was launched in 2012 by a former maths teacher, Alick Varma.  With an estimated 7 million young people in the UK in that age group, the market is certainly there.
Education of some sort is obviously needed: an estimated 1 in 5 of 8-11-year-olds use their parents' credit cards without consent and they racked up a whopping £190 million of unauthorised expenditure in 2013.
We have now had one academic year of compulsory financial education in secondary schools in England.  It was a subject already on the curriculum in Wales (since September 2008), Scotland and Northern Ireland, and it was rolled out in England as well in September 2014.  Financial mathematics is now included in the maths curriculum and financial capability is part of citizenship education.
Personal Finance Education Group (Pfeg) campaigned for financial education in schools and welcomed its introduction.  Tracey Bleakley, chief executive, said "Financial education is essential in equipping young people with the knowledge, skills and confidence they need to be able to manage their money well."
There have been calls to extend compulsory financial education to primary schools as well.
The current £700,000 project, run jointly by the Money Advice Service and the EEF, will explore ways of increasing the financial knowledge and aptitude of youngsters aged 3-16.  Applications from organisations delivering (or planning to deliver) school-based interventions for pupils in this age group are invited before the closing date of Thursday 1 October 2015.
Keep following our blog for more updates like this, or check out the loans that we offer, such as debt consolidation loans for bad credit.